Posted on June 10, 2016 by halloweencostumes
Being a hero may sound simple and easy but it may be the most honorable thing anyone can become. To be able to really become a part of the good in this world and impart a love, kindness, that the world has never seen is truly amazing. There is definitely nothing more admirable than people who have done great things for the world. In our every day lives, what we may know as heroes can come in the forms of simple human beings. Keeping that in mind, we can know that each one of us can have a chance of becoming a hero. The doctor that saved someone from dying of cancer is a hero. That soldier who fought bravely for our country is a hero. That medic that did CPR on a man who had a heart attack is a hero. That stranger who ran to stop a child from crossing the street and preventing the child from getting ran over is a hero. Every day, we can find love and kindness all over around us and everyone can be a hero in their either big or small ways.
Going into the fantasy side, a lot are familiar with the superheroes everyone admires. The list can be pretty long but everyone has their favorites. It may be the idea of someone having supernatural, beyond human, capabilities and choosing to use them for the greater good is a story that would appeal the hearts of anyone. Names like Superman, Wonder Woman, Flash, Spider Man, Captain America, and many others are names we are all somehow at least heard of more than once, right? But what if you can become your own hero? What if you can turn yourself into something original? Write your own story and be your own hero. Wouldn't that just sound amazing? Certainly, what better way to transform into the hero of your dreams other than dressing up? Yes, we can discuss costumes but if you want to be original, you may need to create on your own. After all, if you want to create your own hero icon, it won't be right to waltz into a store and pick up a ready-made-costume of an already known hero. So what can we do? The answer is simple and they are all still here at The Costume Land.
Today, we are entertaining the biggest dreamers. You got it right. We are talking about kids. It's really astounding how their little heads and little brains can come up with the craziest and most wonderful ideas. Nurture your kids' dreams and help them figure out who they want to be. When it comes to supporting your kids, you can never go overboard. If you really want them to discover their true passion at a young age, encourage them. Help them in every way possible and we will be here to help you. So for our little kids who want to become their own big heroes, we can find the right accessories you need to put together the perfect hero costume.
We will start off with our basics and what we have is this Hero Shirt Kids Black which fits child size 10. Black is a good choice as any other color looks and blends well with black. If you don't want to go wrong, then go black. It is easy to work with as your options can be limitless. For example, the costume you see below. Black works well with yellow and green. So you could also get the Hero Boots Tops Kids Green to go with your black hero shirt. But hey, any other color could work just as good.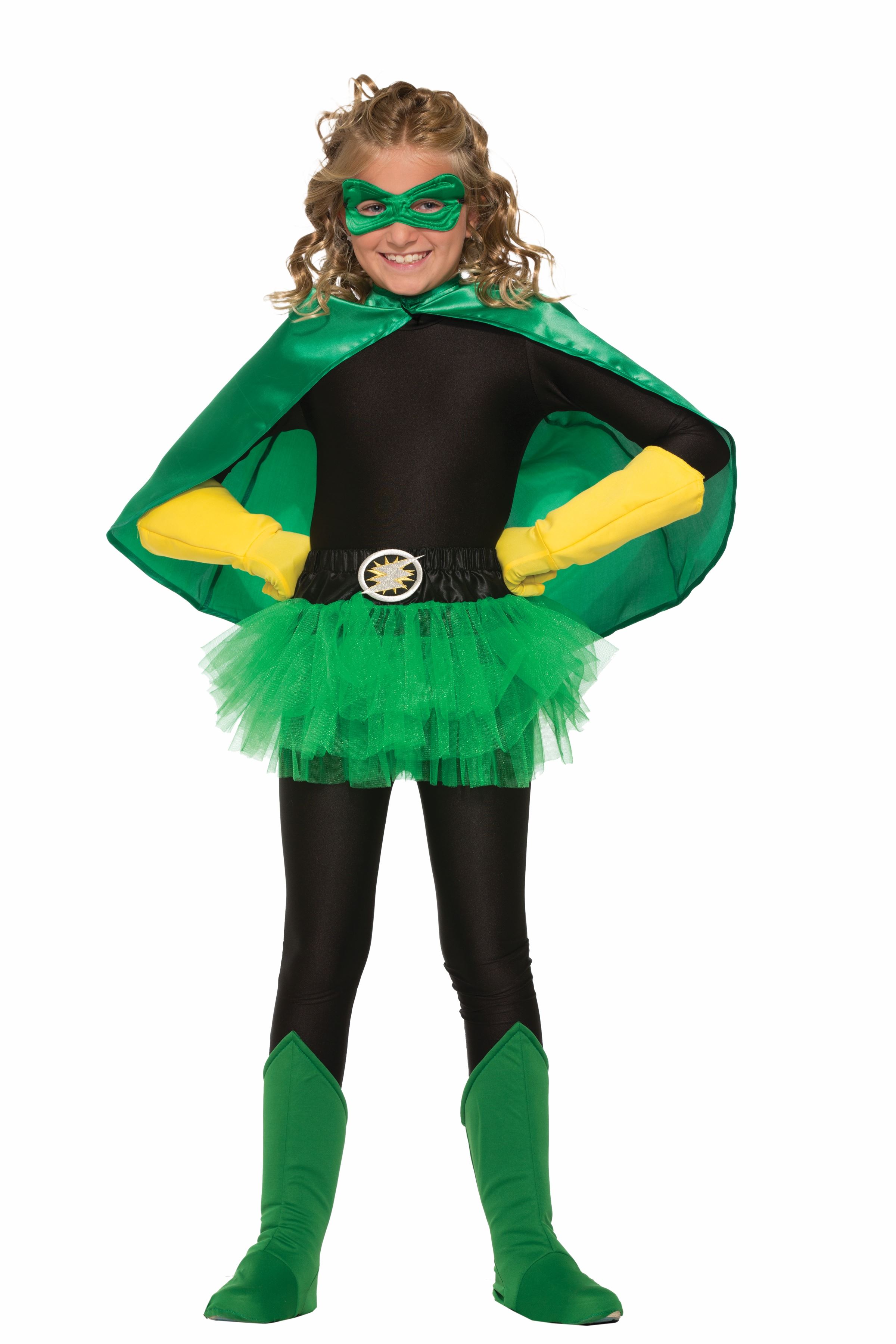 A lot of heroes wear body suits and some can just wear well, underwear. But for your kids, we have options for your bottoms. We have this Hero Kids Pants Pink which works really well for your sassy super little girls who wants to save the world and stay fabulous. Pink is a really playful color. It's sweet, bubbly, tender and very feminine. For little girls, you really just can't have too much pink.
We have another color for the pants and this one will surely give your kid's costume the "POW!" it needs. Hero Kids Pants Red will work really well to make the costume look extra super. Redundant but yes, it works that well because red is a color of passion. It's strong and courageous which is everything a hero has to be.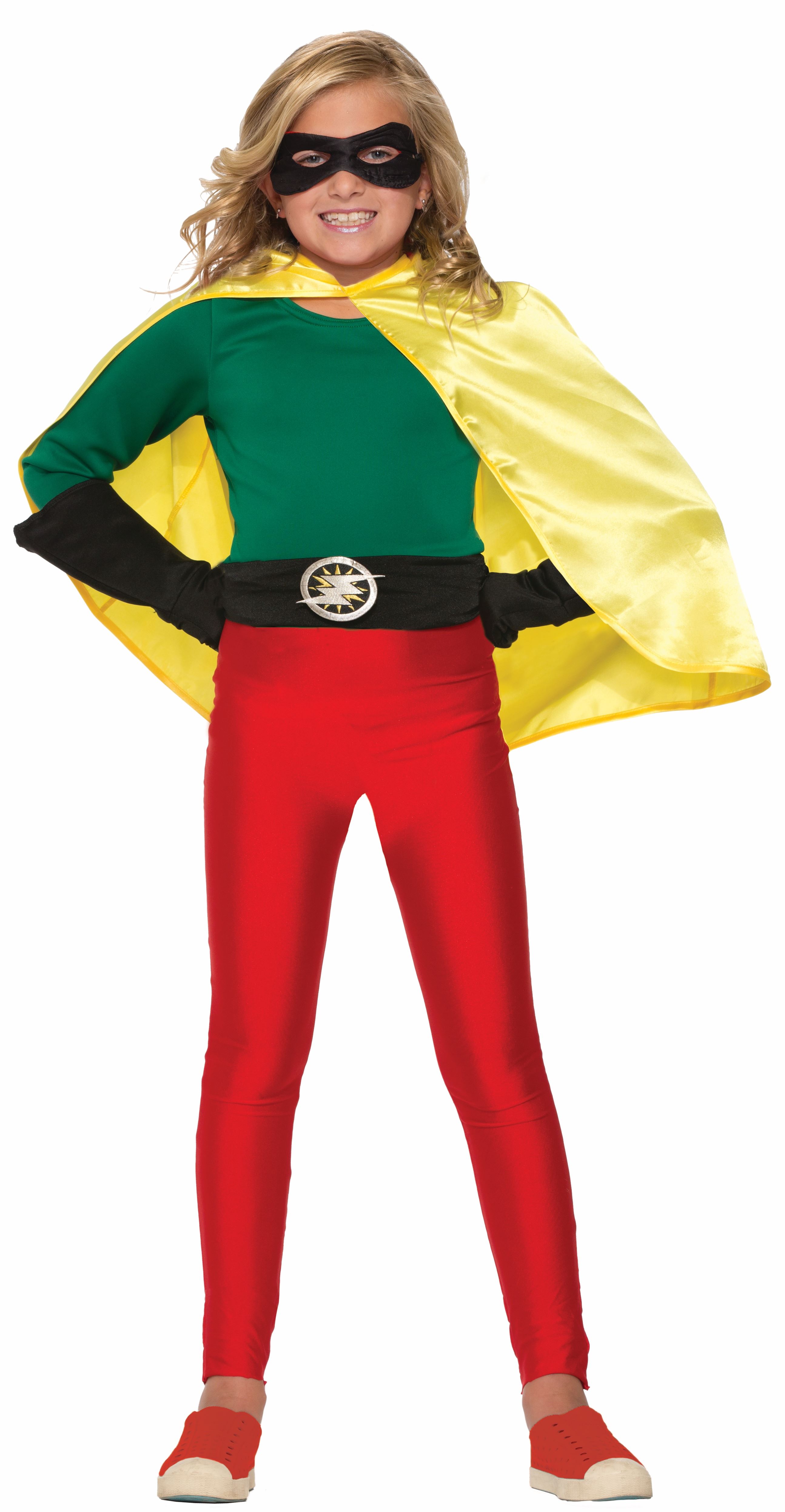 So if pants are not the thing for your superhero wanna-be, then maybe these options will work. We have this Hero Kids Shorts Blue which is without a doubt, a true hero's color too. It symbolizes wisdom, trust, loyalty, confidence and intelligence. It is the color of truth. Seriously, what could be more heroic than that?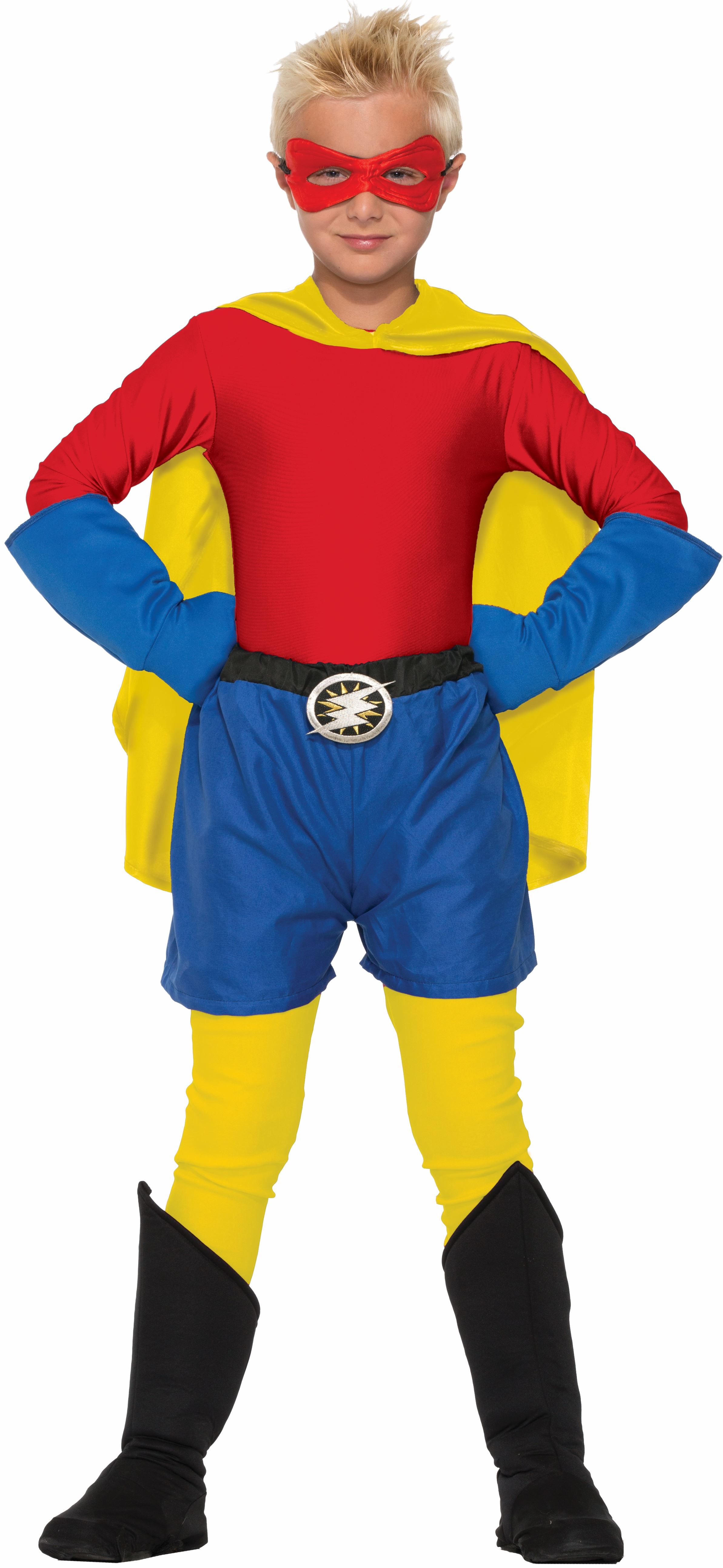 Last item for the bottoms is this Hero Kids Shorts Black which again would be an easy item to work with. Works really well with other colors plus black is the color of power. What is a hero without power, right? And if you need to complete a costume, boot tops are the way to go. We have this Hero Boots Tops Kids Red and again, red, a strong and powerful color. Great fit of superheroes.
We also have this Hero Boots Tops Kids Yellow and what's great about yellow is that it compliments with so many other colors. It can work with blue, red, green and even brown. With the freshness and happiness the color yellow brings, your little hero will definitely shine. It's not the color of honor and joy for nothing.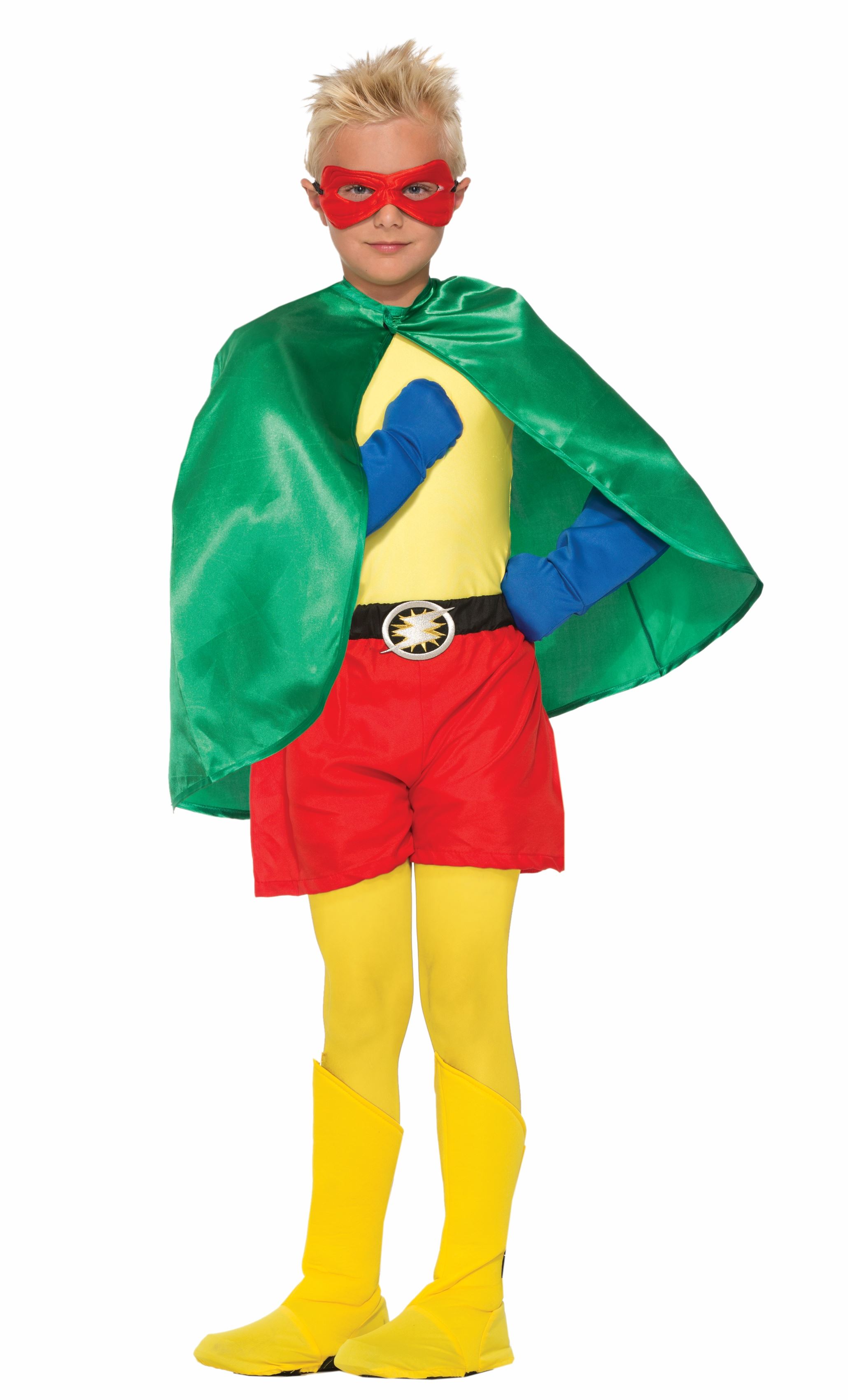 The possibilities are endless if you don't draw a line on your kids dreams. Their young minds can soar skies broader than we can and like seed, if you keep on watering it, it will surely blossom. Let your kids be who they want to be. With your help, your child's imaginations and dreams can become reality. That is the essence of being a parent after all. So when it comes to your costume needs, The Costume Land has a wide variety of selections for you and your children. Our guarantee is the quality of our products and you can expect no less.
Visit our store www.thecostumeland.com for more super items and great finds!
Happy shopping everyone!