Posted on June 14, 2016 by halloweencostumes
For many years, Disney has astounded us with heartwarming and exciting movies that was not only fun but taught us valuable lessons. Whether you are young or old, we all have seen a movie or two from Disney and it has surely entertained the entire family. But even though there are so many characters that we admire from the movies we have seen, we cannot deny the fact that villains have played an important role in keeping these stories interesting. The antagonists of the stories has given us a mix of so many emotions: anger, fear and excitement among others. If you take a close look, some of these villains are not really evil at all. They simply have a conflict of interest with the main characters of the story, like Mother Gothel from Rapunzel. She wanted Rapunzel all to herself but Rapunzel wants to be free. Honestly, Gothel was not that bad at Rapunzel at all. Compared to other villains, she treated Rapunzel well and gave her things that she love like painting materials, which Rapunzel really enjoyed using. What made her bad is that she took extreme measures to make sure Rapunzel stays with her. That's the time she had gone bad. The point is, we can agree that the lessons we learn from the movies would not even exist without these villains. Without them, there will simply be no story.
Let's try and focus on the villains alone. Most of them have a really strong personality. They are cunning and wise in their decisions. If you take a closer look, from them alone, you can already learn something. One of the many things we can notice about these villains is that they always focus on their strengths. They take advantage of it, yes, but they know how to use them so that they can get their way. If odds are still against their favor, you can bet that they always have Plan B. This is very applicable in real life. Things don't always go our way and by learning from them, to always have a plan B (or C or D and so on), we may succeed one day. These villains don't take action without a backup plan and that's a good tip that we should all take. One good lesson we can also take from one Disney villain is a lesson from Hans from the movie Frozen. He was torn in a rivalry with his siblings. Did he let it get to him? No. Instead, he tried to find a way that he can have what he wanted without having to keep up with his siblings. Lesson from Hans, don't get your brothers and sisters get the best of you. Even though they are the opponents, they have one thing in common with our favorite lead characters, they are always confident. No matter the situation, no matter the circumstance, their confidence exudes and with their wise ways, they can (almost) succeed.
Digging deep about the villains will make you realize that it's not all hate. In one way or another, there is something about them that you can admire. That is why if you are a fan of one or two Disney villains, there is no better way to show it than through costumes. We have the best Disney villain costumes in store and we would like to share them to you.
Let's start with the very first Disney princess movie that ever existed, Snow White. We know that in this story, the Evil Queen is Snow White's stepmother. She was an arrogant woman who always took pride in her physical appearance. With her selfish desires to remain the fairest one in the land, she resorted to drastic measures. Snow White was growing up to be the fairest thus surpassing her beauty. She decides to have Snow White killed but we all know how this story ends. If you believe that you are as fair as the Evil Queen, dress up in this Evil Queen Disney Villian Woman Halloween Costume which comes with a dress, capelet with attached collar and a character headpiece. It will take confidence to become the (second) fairest but if you have what it takes, then this is for you.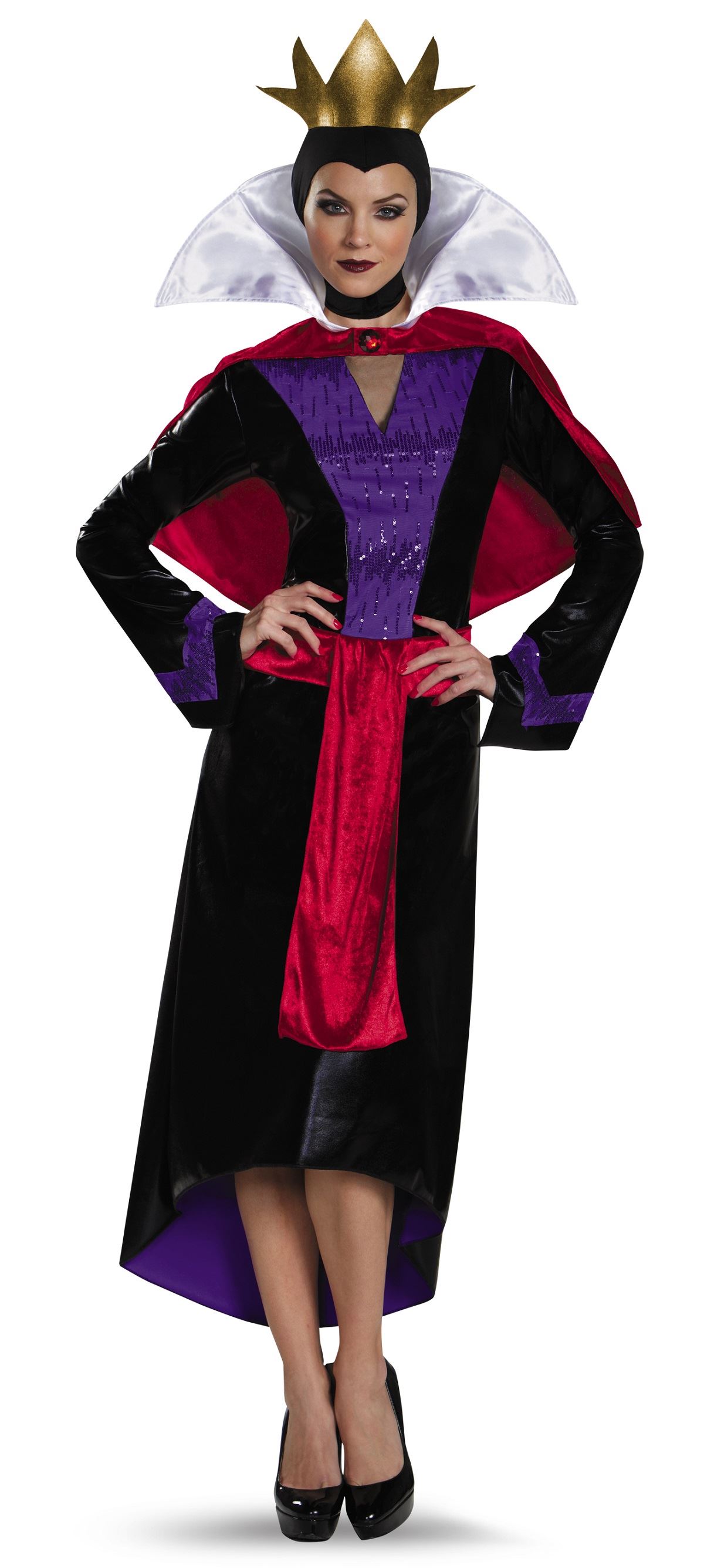 Our next villain is not from a princess movie but if you love dogs, then you have probably seen the movie 101 Dalmatians. Cruella De Vil is a fashionista and she is in for anything stylish and fabulous. She loves fur coats and the ultimate fur coat that her heart desires is a spotted fur coat made from dalmatian fur. But she has no time to breed enough puppies to make her coat so she decides to steal them. For a fashionista character, you would need a dashing costume as well. This is our Disney Villian Cruella Woman Deluxe Halloween Costume which comes with a fur trimmed dress, bolero, optional clear straps and a matching fur wrap. How can this costume not scream fashion?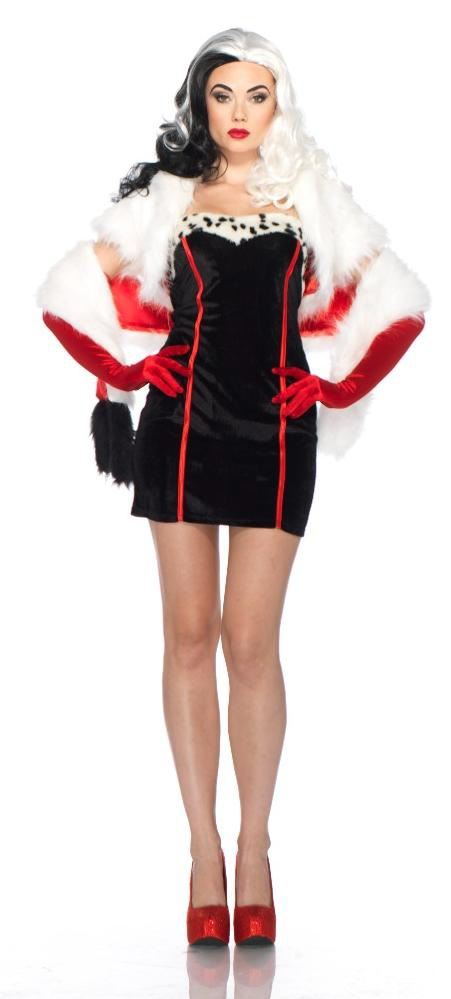 You can also get this Long Wavy Two Tone Villian Wig which will go perfect with your Cruella De Vil costume.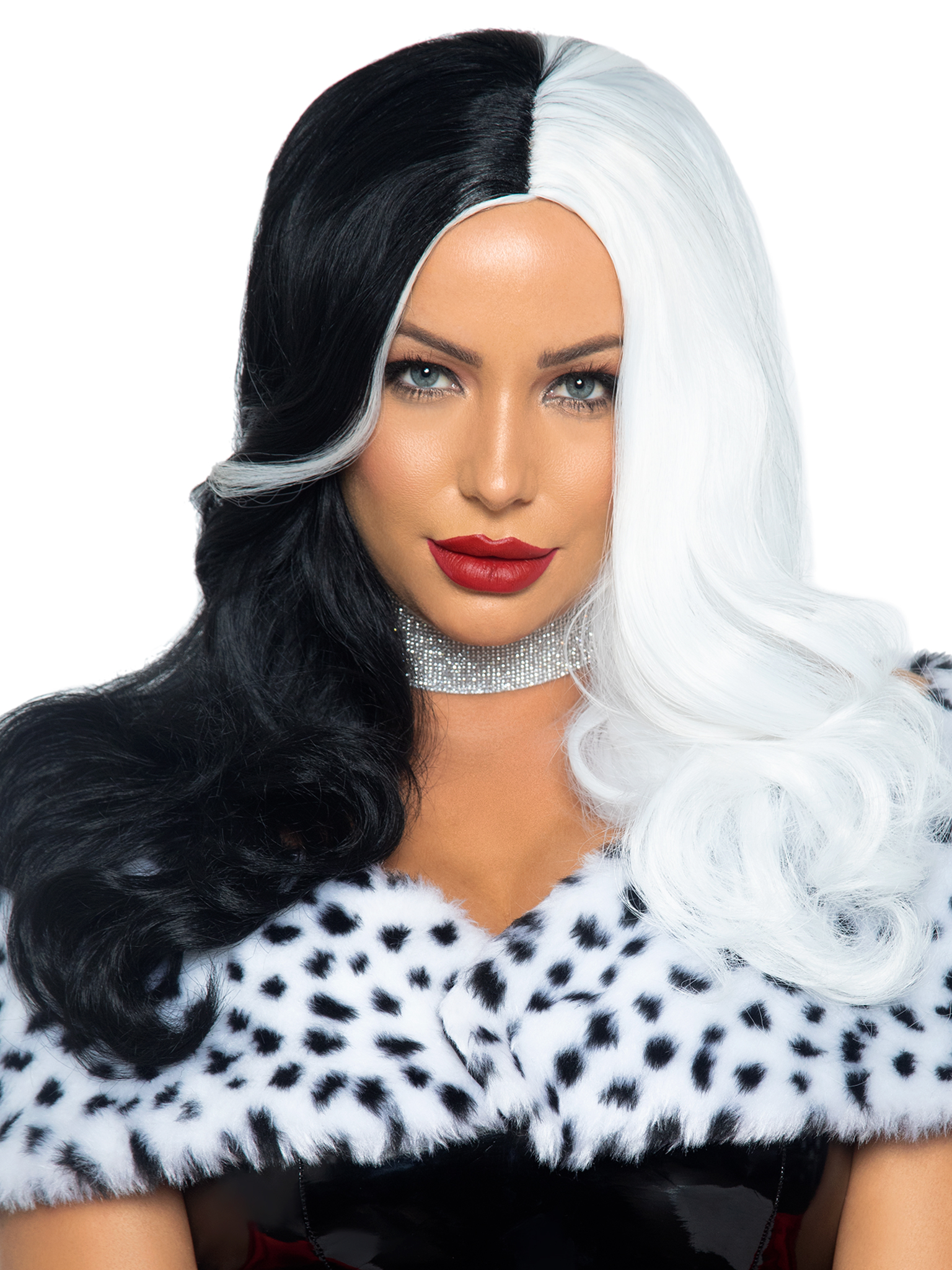 It's time to take a plunge into the deepest part of the ocean to find our next villain. Ursula is the main antagonist in the movie The Little Mermaid. She is a sea creature on a mission to become the new owner of the trident and be the ruler of the seven seas. With the help of her magic, she proceeds on putting her evil plan in action. We have a sassy twist on the Ursula costume. This is the Disney Sassy Ursula Woman Villian Halloween Costume which comes with a character top, ruffle skirt and character wig with shell accent. The complete Ursula get up with a sexy twist!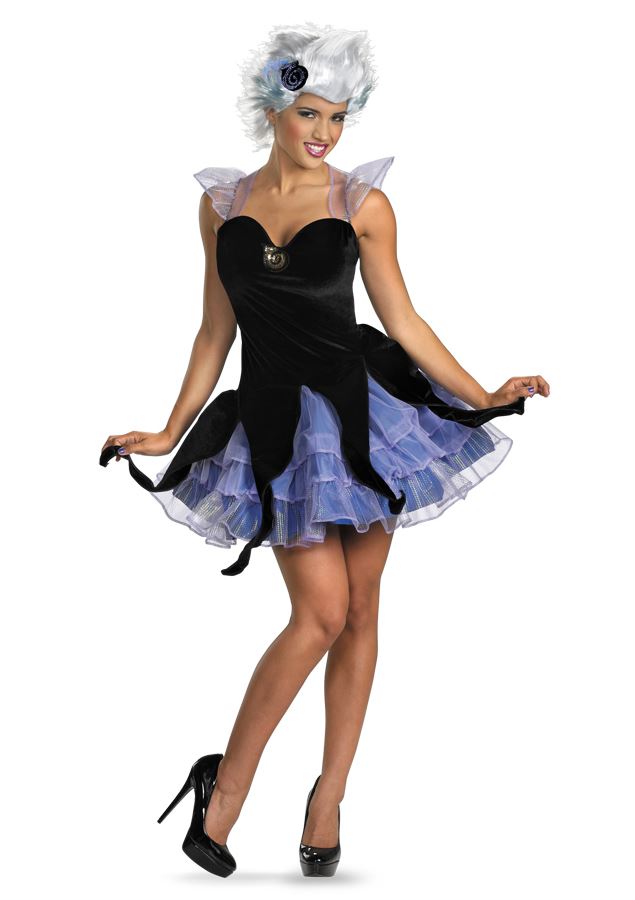 Who is the captain of the Jolly Roger? That's right. It's Captain Hook. He is the enemy of Peter Pan, who in the Disney movie, tend to have a childish trait. His aim is to have his revenge on Peter Pan for feeding a crocodile his left hand which he had to replace with an iron hook. Your little boys will enjoy this adorable Captain Hook Boys Pirate Halloween Costume which comes with a jacket with attached belt and cravat, pants, soft hook and character hat.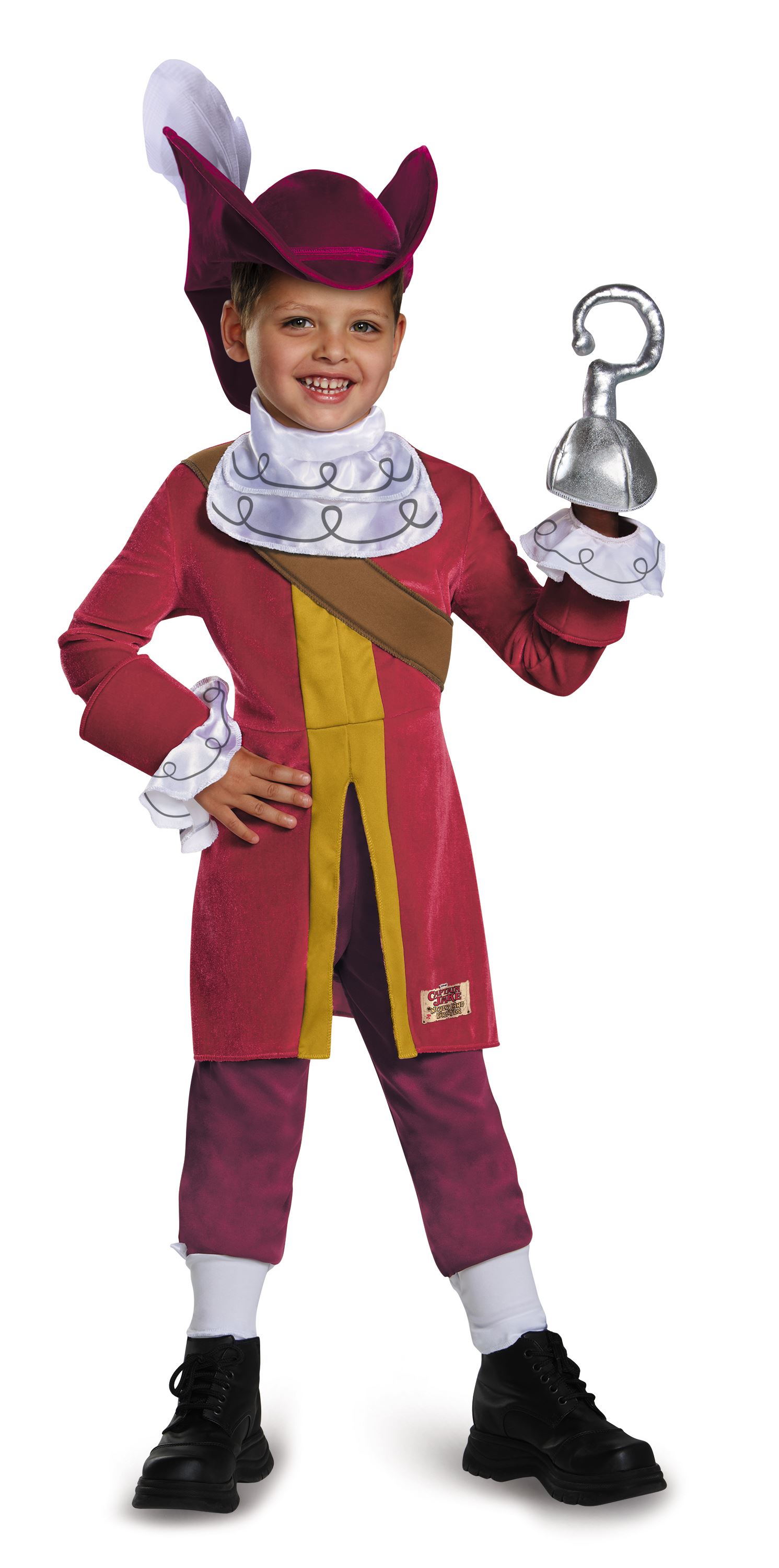 Do you know which Disney evil character is known to be "Mistress of All Evil"? Here's a clue. She inflicted an evil curse on a baby princess simply for not being invited to her christening. She is the antagonist in the Disney film Sleeping Beauty and her name is Maleficent. Her character is purely evil and so are her desires. We have lovely Maleficent costume for your girls. This Girls Maleficent Halloween Costume comes with a dress, collar and headpiece. It is simple but is a definite spot on Maleficent costume.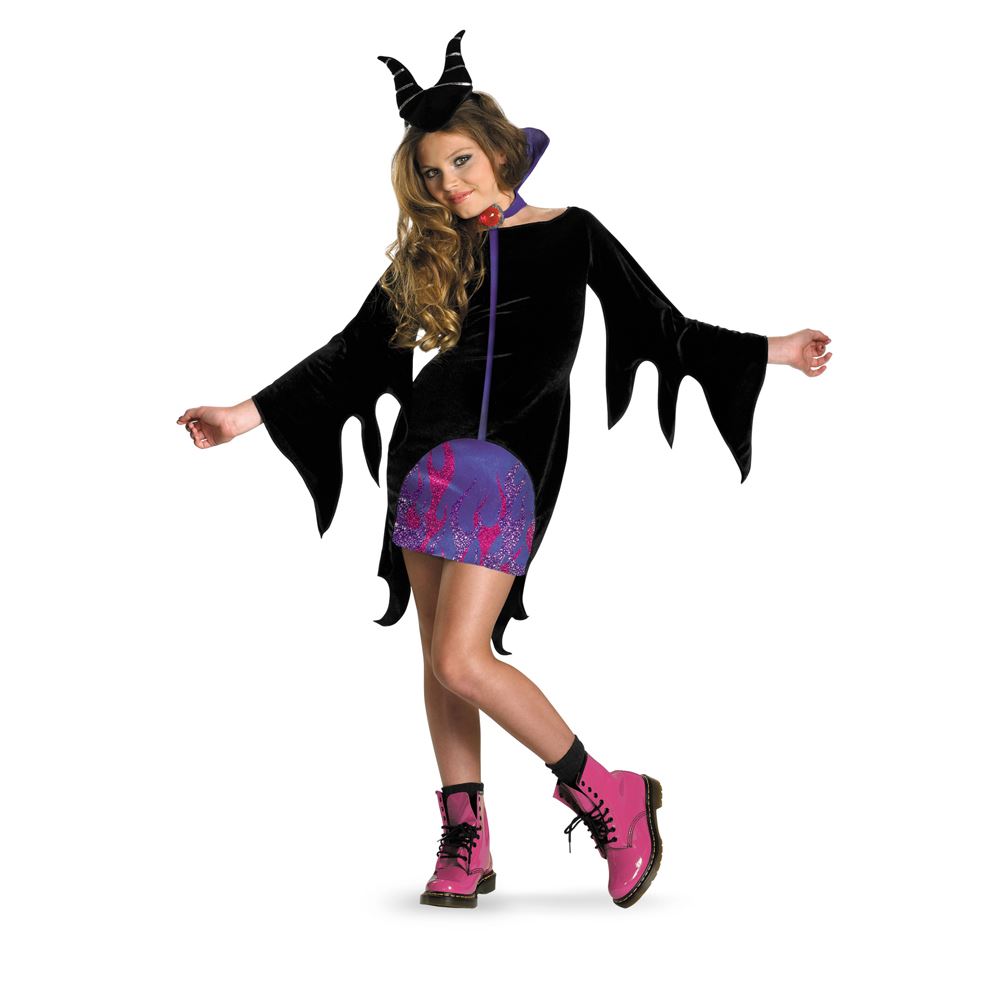 These costumes are evil but they definitely look so good. Guaranteed that with a little bit of play with your personality while you are in these costumes, you can pull off any evil villain costume and stun people. Captivate them, not with your villainous magic, but with how you can look while in these great costumes. These are only a few of the many we have in store for you. So for your next costume party, or any other event, check out our store for more amazing and high quality costumes.
Visit www.thecostumeland.com and have fun shopping!