Posted on June 21, 2016 by halloweencostumes
Steampunk has been around for so long and it's popularity has not faded ever since. The science fiction of steampunk is based on an alternate history of the Victorian setting which has been romanticized in many books and movies. If the story includes wild inventions that features steam powered machinery, then is it probably steampunk themed. Some of these include advanced technology but with the aesthetic and feel of a 19th century machinery. The gadgets may look and function like an old machine, the capabilities it possess goes beyond the technologies we have today. For example, you see a movie that features an old looking vehicle with many gears and a steam pipe but despite it's ancient appearance, it can hover and travel at a speed of a bullet. So basically, steampunk is a retro take on futuristic technology. But machinery is not the only distinguishing factor to know that something is steampunk, fashion will also tell you.
Just as these steampunk themed gadgets have a specific look, so does people from the greatest era that never was — steampunk. For some who are not well familiar with steampunk, they usually get an advice of dressing Victorian and then add accessories. What will make it scream "steampunk"? Goggles. No steampunk fashion is complete without goggles. The goggles are like a trademark to the steampunk fashion. But don't think you are limited to that because steampunk fashion can be versatile too when it comes to style. Steampunk fashion takes the looks of 19th century fashion and adding the feel of punk, contemporary street fashion, goth, vampire, ruffles and more. The idea of Lolita fashion is also related to steampunk only it inclines towards expressing youthful girlishness. Aside from the earlier mentioned goggles, there are also other accessories that can complete a steampunk look. A headpiece is also important and it doesn't just include a normal top hat. Different hats can be worn and are usually accessorized with clocks, gears, chains, feathers and more.
Did you know? Steampunk fashion has been incorporated in today's high fashion industry. Famous fashion lines have introduced neo-Victorian and steampunk themed styles in their runway shows. So no, steampunk is not just something you can get up in during special occasions or on a costume party, it is something that anyone can now wear in their daily lives. Incorporating steampunk in your daily fashion can now be a thing.
If you think steampunk fashion is something that expresses you for who you are, you will enjoy our collection of steampunk costumes. Let's take a look at some of these amazing steampunk costumes that you can wear for any event whenever you like.
Steampunk fashion is hot and if you want something that will make you look sexy in your costume, then this one is for you. This is the Steampunk Girl Women Halloween Costume which features a stylized hi-lo skirt with a dropped V waistline, a sweetheart neckline and short puff sleeves. The costume includes glovelettes and a laced up to hat with sash and decor.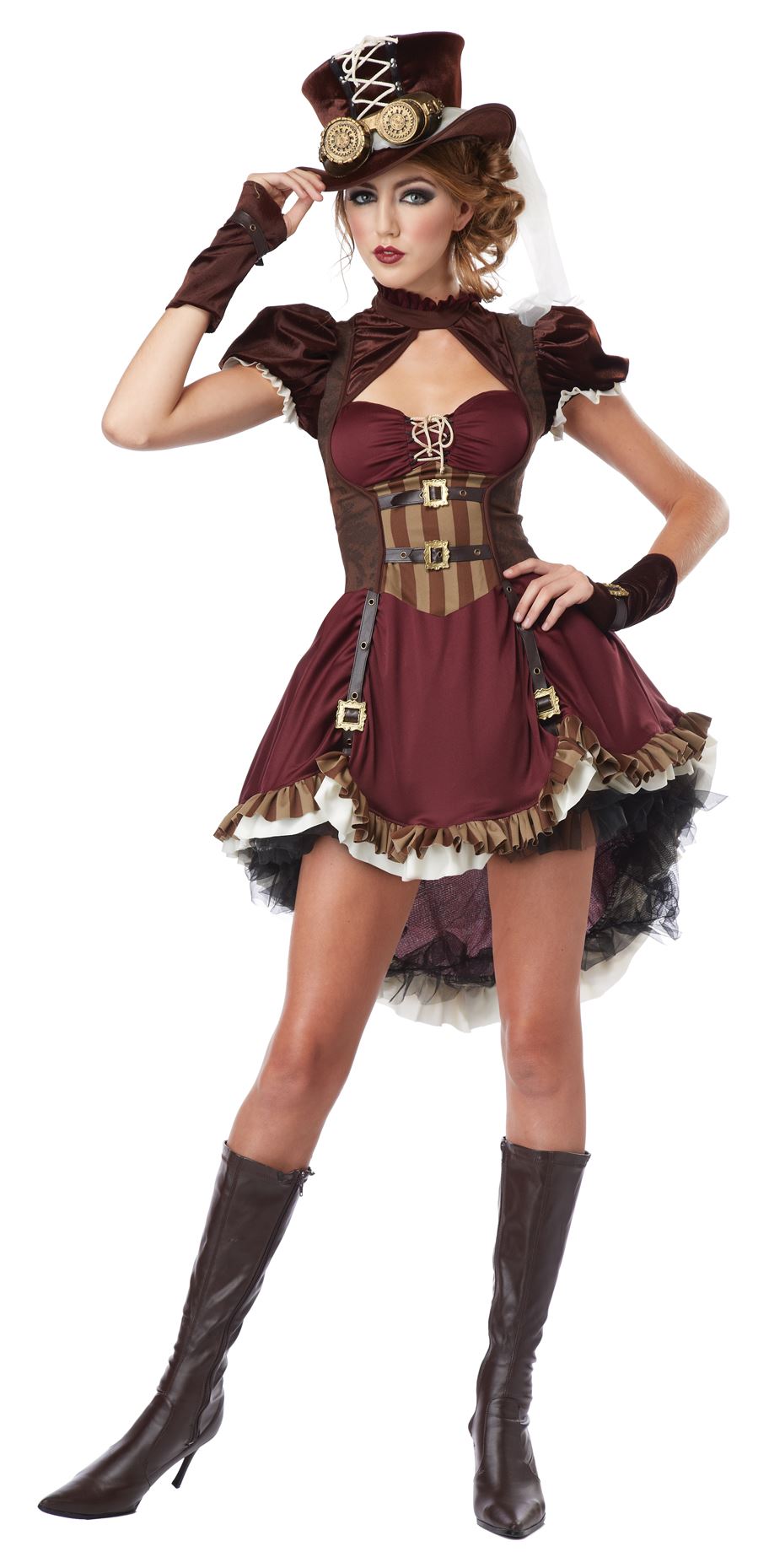 A lot of people say that steampunk fashion is limited to the a certain set of colors. You will commonly find steampunk clothing in colors like black, brown, dark red and white. But this doesn't mean that you are limited to these colors only. You can use any color but still stick to the theme. This is what the next costume is all about. This Steampunk Fantasy Woman Deluxe Halloween Costume comes in a blue printed hi-lo dress with attached corset that has short puff sleeves, a ruffled sweetheart neckline. The costume includes an attached apron to he dress, goggles, glovelettes and boot spats.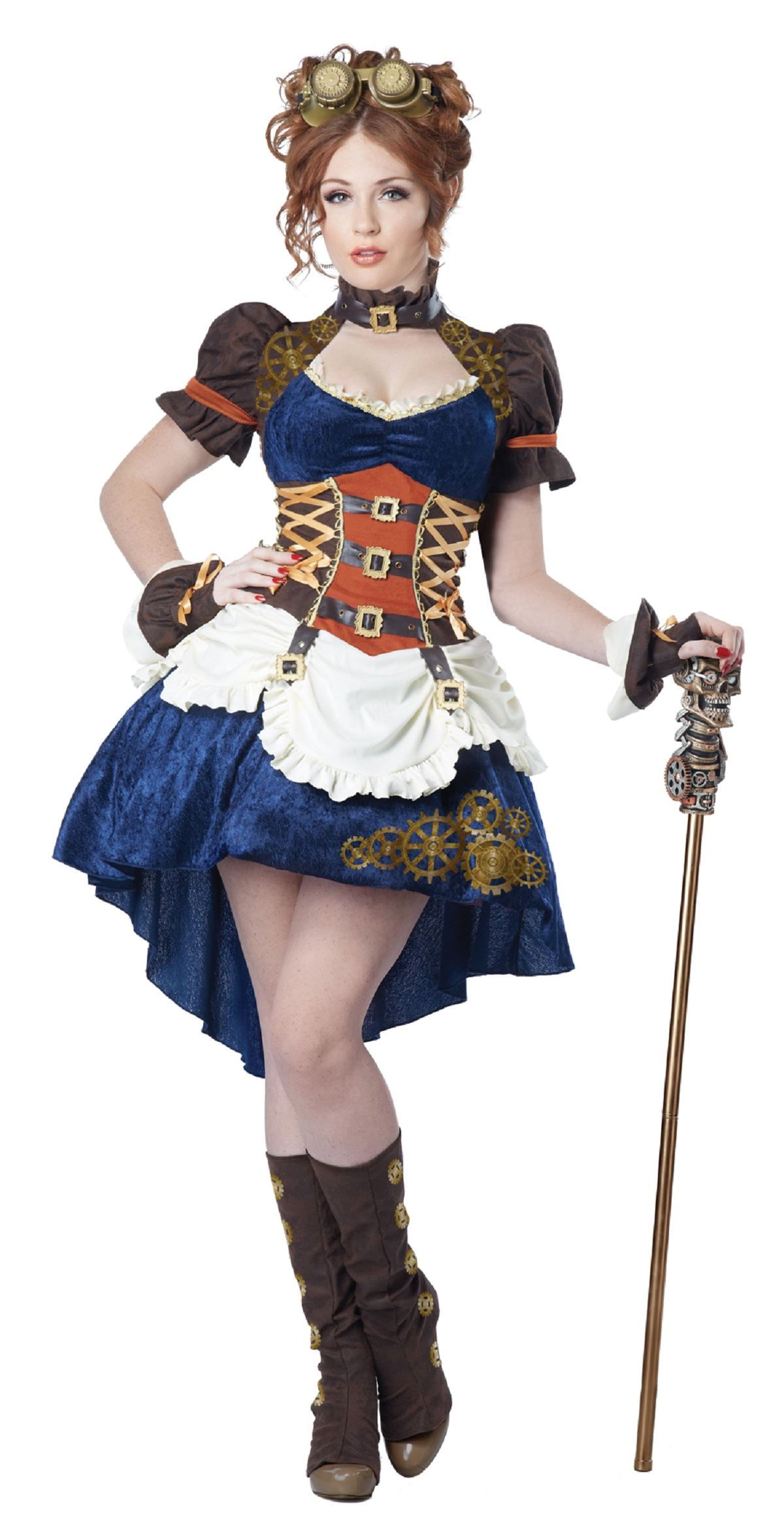 If you ladies want to spice up your steampunk costumes, we have the accessories that goes perfect with them. We have this Steampunk Buckled Spat White which will come in handy if you don't have thigh high or knee high boots. You can just use some good shoes you already have and just wear these to give them that steampunk look.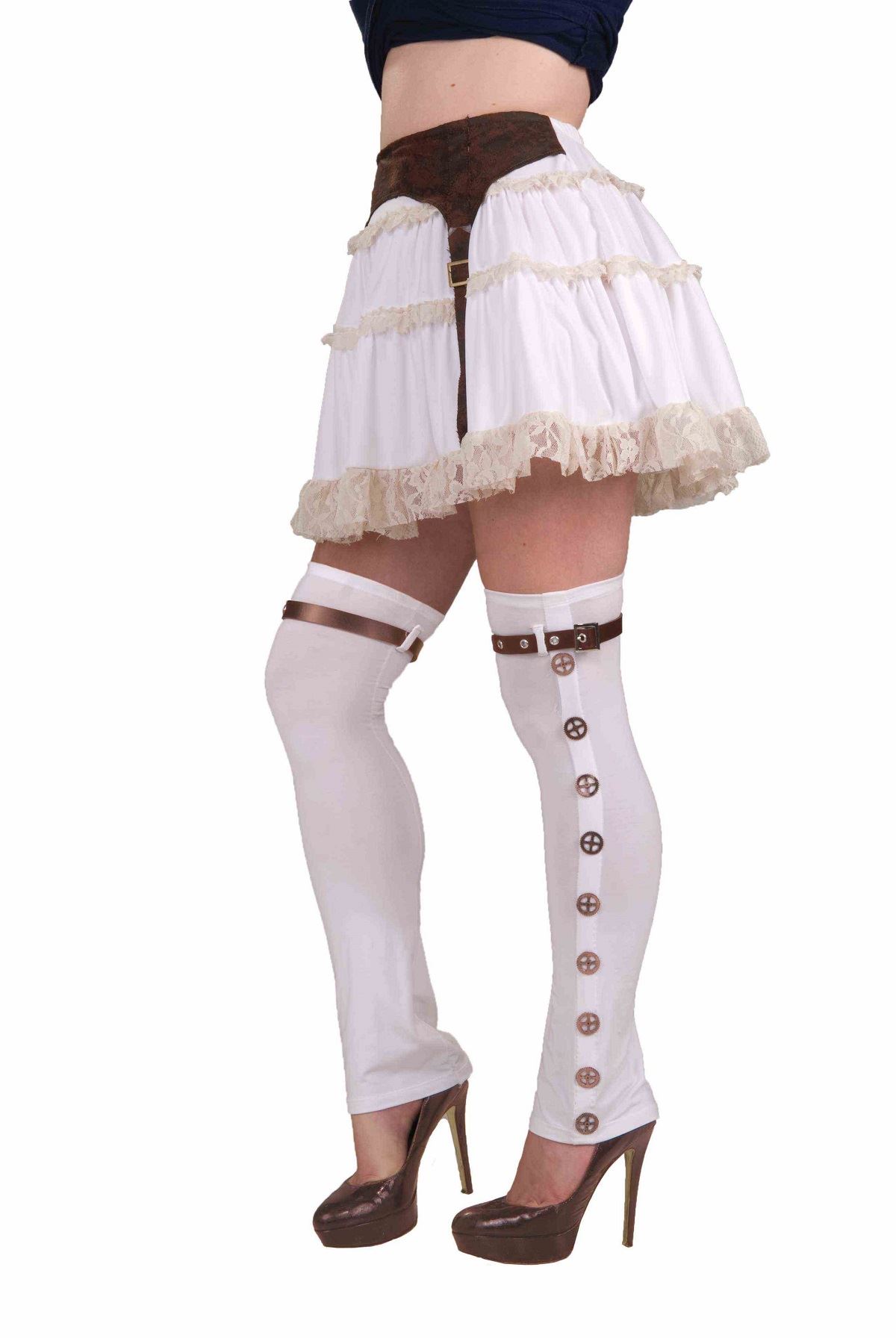 If you are having a hard time looking for a good headpiece, you can try this Brown Steampunk Mini Headband.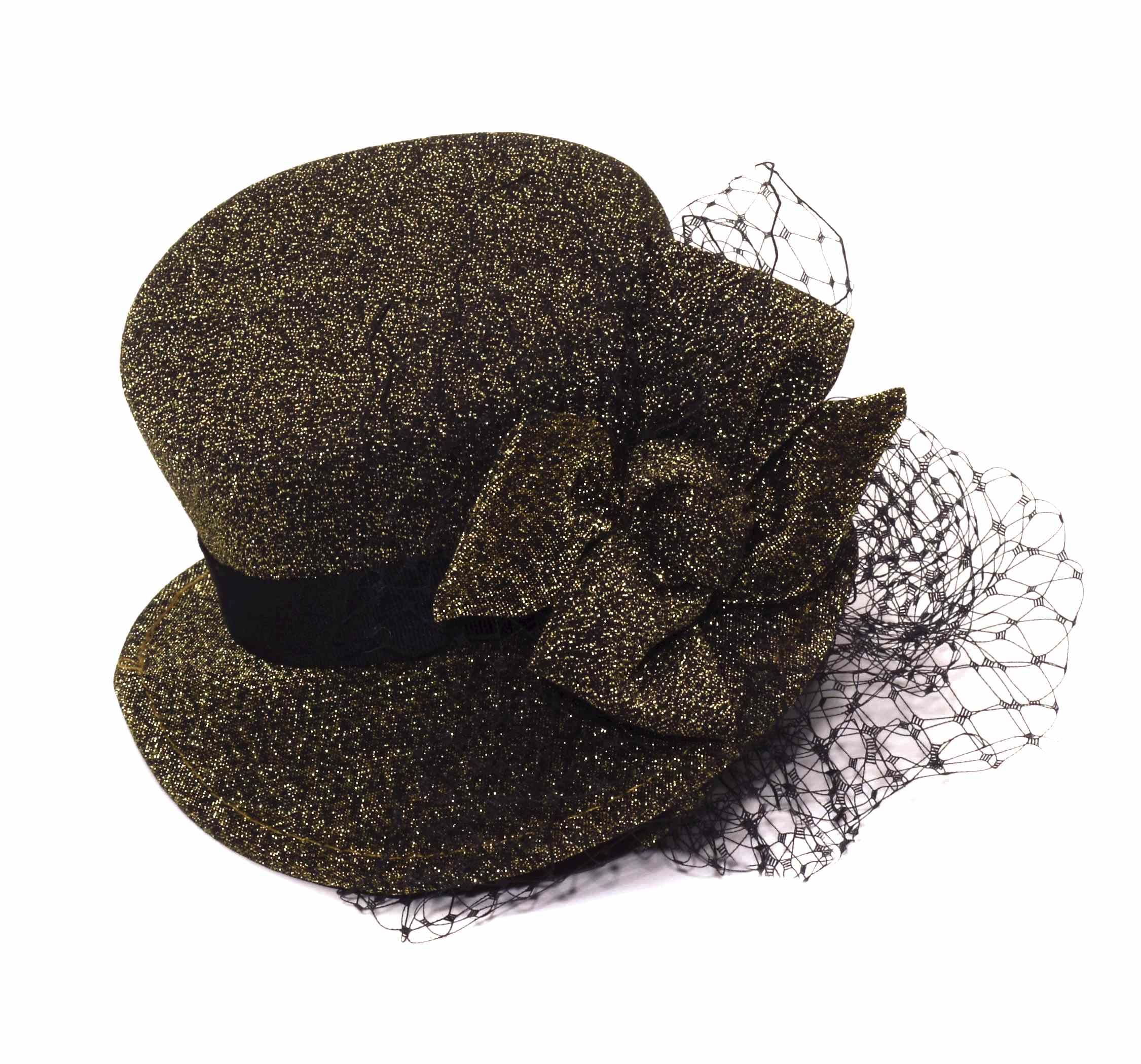 One of the many clothing styles in the 19th century that has been given the steampunk twist were attires of lords, counts, soldiers, and explorers which is why it is common to find these type of styles in steampunk fashion. One example is this Steampunk General Men Halloween Costume which has the look of a 19th century military general. This costume includes an ascot, shirt with attached vest and jacket with button accent.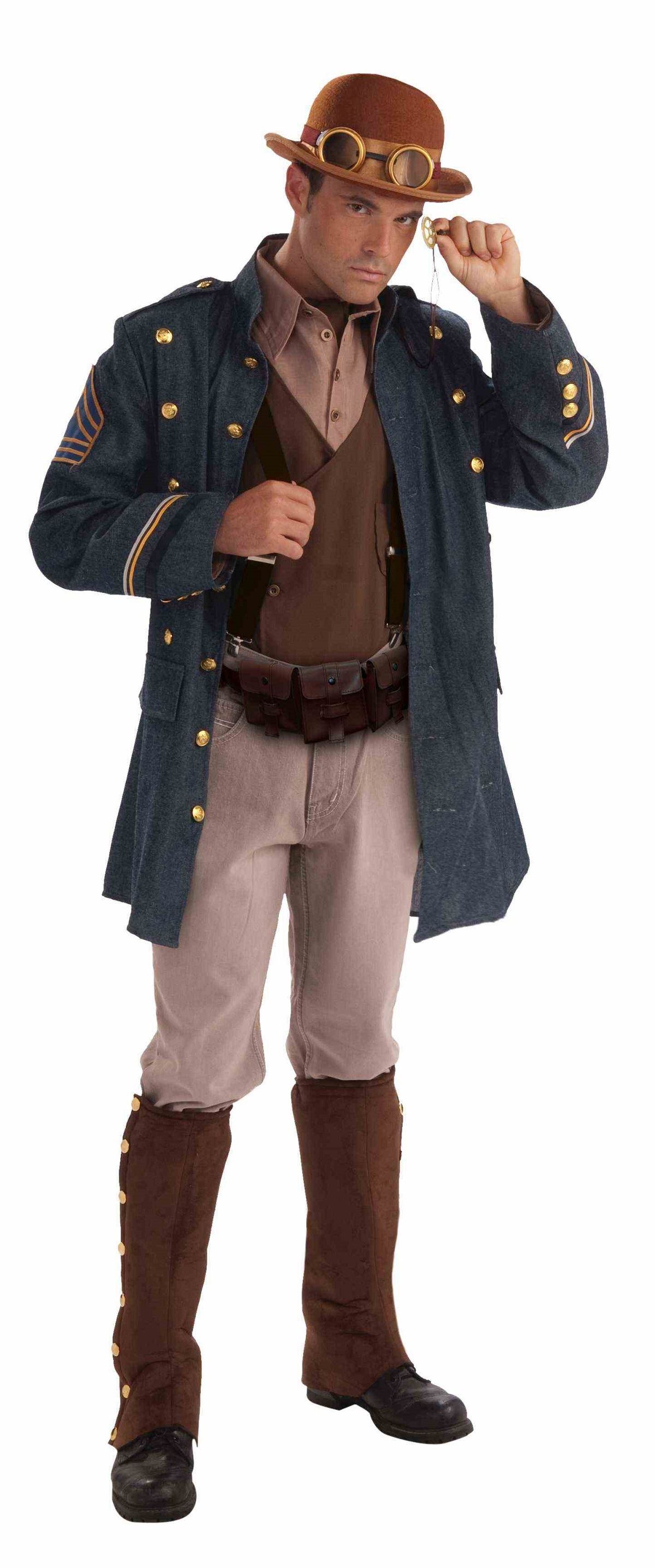 Now the second example is this Steampunk Adventurer Deluxe Men Halloween Costume which is in the style of a 19th century explorer. The costume includes a vest, pants, top hat with goggles, fingerless gloves, shoulder guard, belt with hip satchel and boot tops.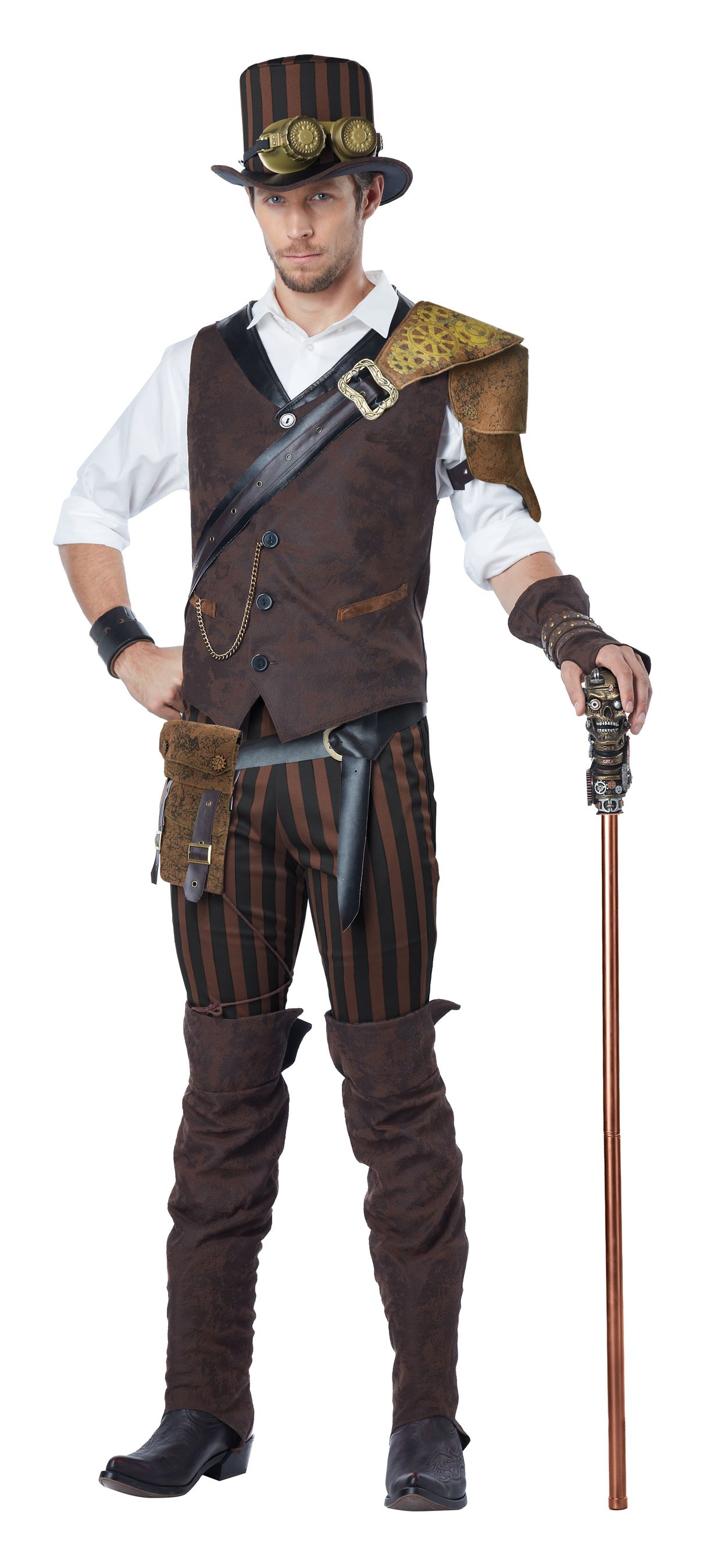 What's a costume without a hat right? Although you can have many options for your headpiece, we have your basic need right here. If a top hat with goggles is what you are looking for, then this Steampunk Black Hat With Goggles is what you need. Of course, you can still DIY it to make it match your costume and your personality. Just to give it a little but of "umph". This hat also comes in brown. You can check our store if it's the color you need.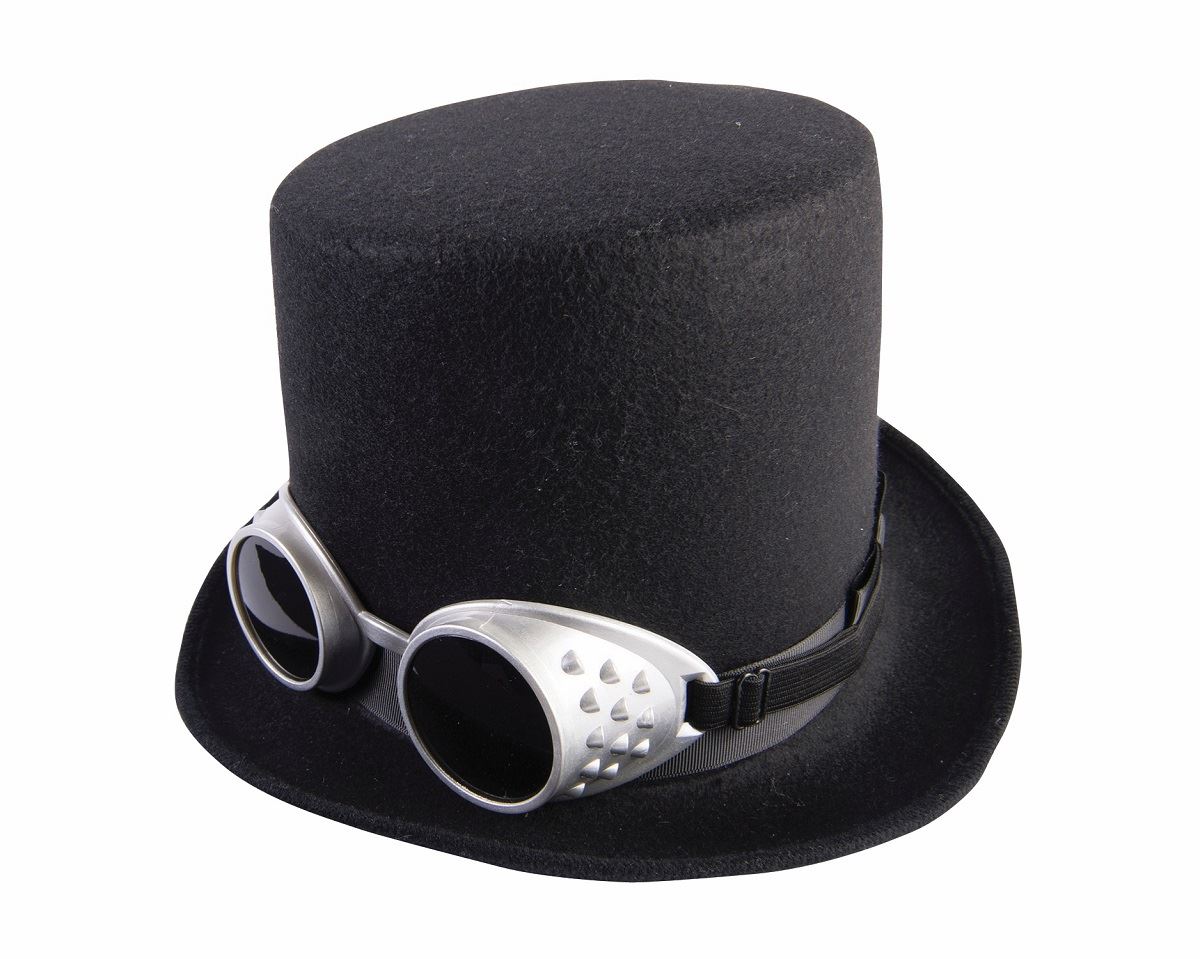 You may be wondering why some steampunk costumes include a stick. In the old times, a walking stick is not just something used to aide someone in walking, it has become a fashion sense and a symbol of authority. Some even incorporate a weapon into their walking sticks which is why it has gained popularity during their time. Steampunk walking sticks usually have designs of guns, gears, clocks, pipes and more. If you are looking to accessorize your steampunk costume with a walking stick, we have this Steampunk Cane. It is 40 inches long and has a decorative head with skull shape and steampunk gears. It comes in 2 pieces so you can easily bring it along with you.
All these men and women steampunk costumes look steaming hot. Hope you don't mind the awful pun. But even though how great your  steampunk costume is, there is one vital thing that you just cannot not have. Yes, it's the goggles. Don't worry. We have Steampunk Brown Googles to complete your steampunk costumes.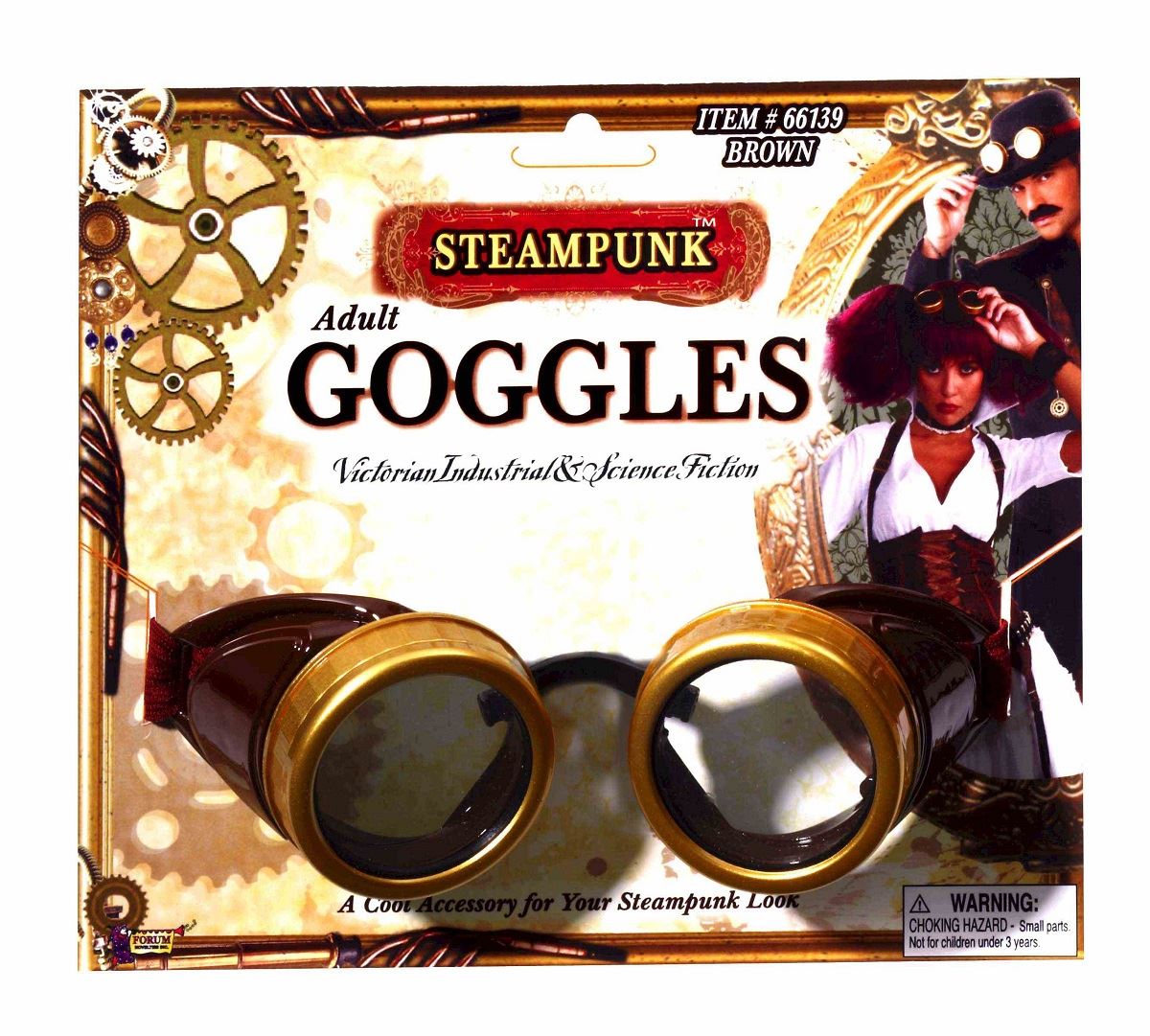 You shouldn't miss out on more awesome steampunk costumes and check our online store at www.thecostumeland.com for a wider array of choices. We have lots of great costumes at great prices and we look forward to become a part of your mission to find the perfect costume for you. All of our costumes are licensed products and we guarantee you that we will only provide you with costumes of high quality and value.
Enjoy your shopping at The Costume Land!