Posted on July 24, 2016 by halloweencostumes
Video games have been a huge sensation ever since they came out even during the time that they were still in 8-bit. Every kid had a gadget that they can play games on whether they are portable or a home console or PC. Each one of us, growing up, had our favorite games to play and a lot of these games have played a huge part in our childhood. Continuing the started trend in gaming, new technologies today have given us more fun and exciting games. But even though there are new ones that have come, and will surely come, the games that made our childhood are still here. They have been improved from 8-bit to 3D and it's true what people say that there are just some things you can't let go of. Some of you who may be parents now would want to share the happiness these games brought you to your kids that is why you share it to them and let them play these games. One of the most remarkable and probably, unforgettable, game that was ever released and is still being played today is Super Mario. People of all ages, whether born in the 90′s or born just a few years back, all know who Mario is. Who doesn't, right? If you don't know Mario, you are definitely from a different planet because gamer or not, everyone knows Mario is only the greatest game ever invented.
The very first Super Mario game release was in 1985 for Famicom and NES. Something about this short guy in jumper with a beard, jumping around on screen that was so captivating, it was a definite hit. The game revolves around the story of Mario, desperate to rescue Princess Toadstool in the hands of the invader Koopa who transformed all the people in the Mushroom Kingdom into objects like rocks and bricks. Only Princess Toadstool can undo the spell and it is Mario's mission to rescue the princess and save the Mushroom people and get them back to life. So players, who play Mario, will have to fight every obstacle in the way to get to the princess. In the way, he can get power-ups that will help him fend off enemies and get to the princess quicker. The game sounds simple but we all know that it is loads of fun as it gets harder and harder at every level. Since Mario has been around for quite some time now, the number of fans are actually quite huge and the age range is also pretty wide.
So for all the Super Mario fans out there, old and young, we have the best Super Mario game costumes in store for you and we have a special feature product!
Doing DIY has become a trend because though we love costumes, sometimes, we just don't have the budget and going DIY is the only way to save money. But not this time guys because The Costume Land has sale products that is budget friendly, plus, you can save yourself from the effort and hard work it takes to make a costume that's on point. We have a special product that we want to share and of course, it's a Super Mario costume and guess what? It's for kids. Of all people, it's kids who loves games most and if your kids have ever played Super Mario and are a fan, then this is something you should put on your cart now… while it's still available! This is the Boys Super Mario Classic Halloween Costume which comes with a jumpsuit, a hat and a fake mustache. This item is a licensed product of Super Mario so you can be sure that this is made with high quality materials.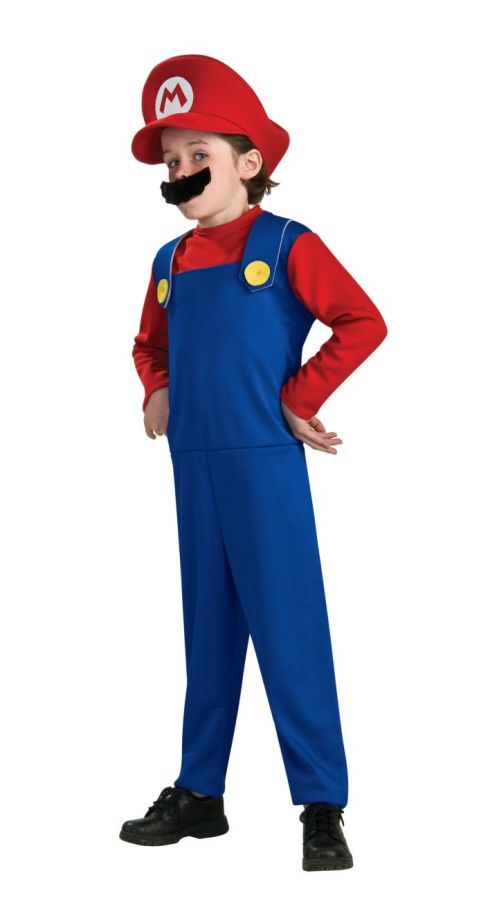 Super Mario actually wears an overall with a shirt underneath but this costume is a whole jumpsuit. What's great about wearing a jumpsuit is that it's just one piece, it's easier to put on and it's much more comfortable especially for kids who loves to play and move around a lot. Of course, it comes with Super Mario's signature red hat with an "M" in front. There is no game where Mario is not wearing his hat. There is an exception thought in the Super Mario 64 game wherein Mario's hat can be stolen but Mario will be more susceptible to attacks and will take in more damage. So yes, the hat is important in this costume. Lastly, his mustache for the manly look. He's off to save the princess, right?
This special product is up for grabs for only $14.99 so while supplies last, you better make sure to get one now. Your kid will definitely love you for this. If you are however, looking for something else, there are other Super Mario costumes we have in store. We have a Super Mario costume for girls. That's right. Because who ever said that only boys play Super Mario? So we have this Mario Girls Super Mario Halloween Costume which comes in with a dress, a pair of glovettes, character hat and mustache on a stick. It's like the female version of Super Mario plus a pinch of added cuteness.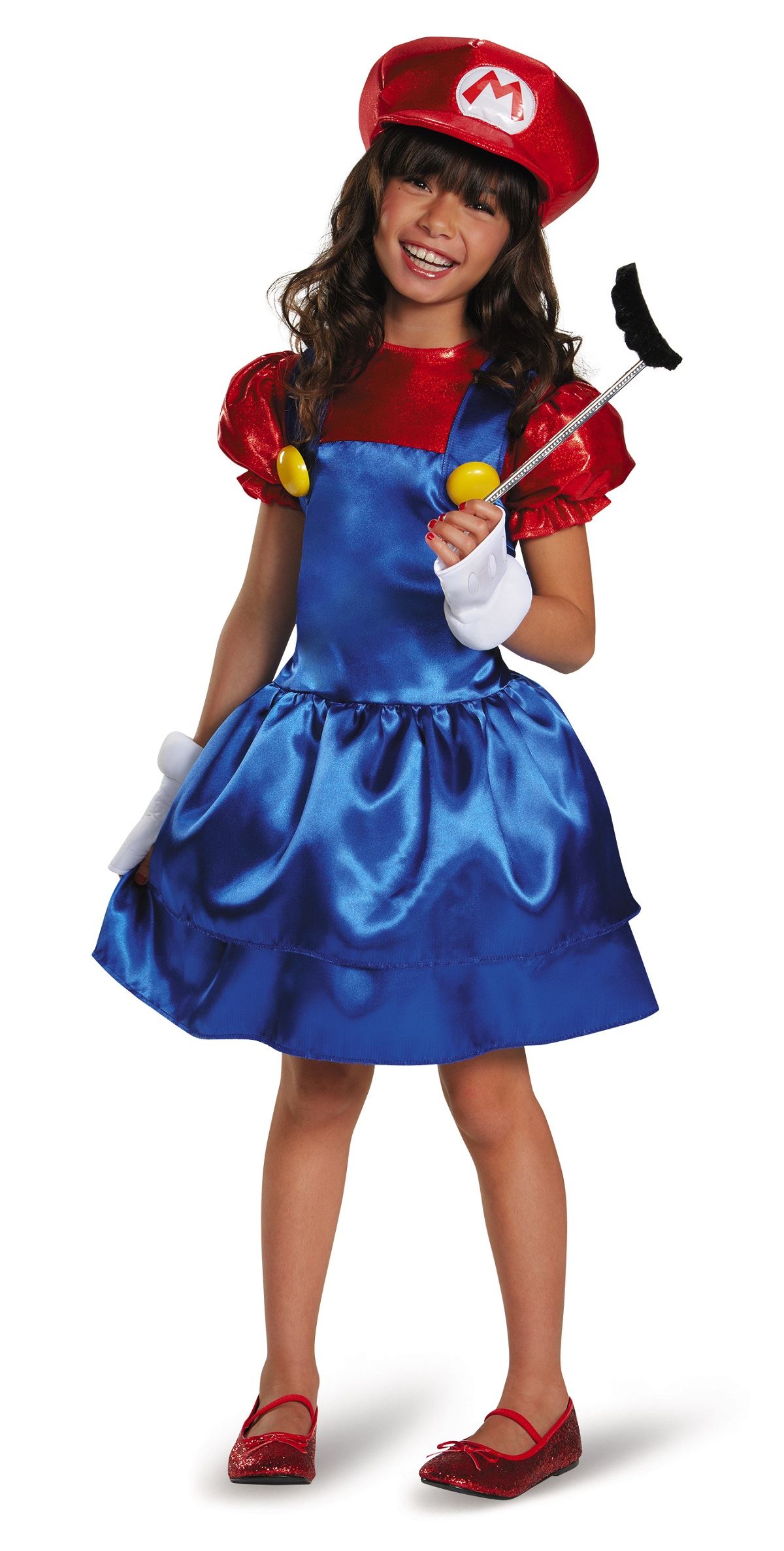 For our adult costumers who are avid fans of Mario too, don't worry just yet because we have Super Mario adult costumes too, of course. We know that there are many of you whose childhood was made complete by Mario. You may even be feeling a bit nostalgic now recalling those fun childhood memories you had playing Super Mario. We all have our own special memories and despite growing old in years, part of our hearts still have a bit of youthfulness in it. As the saying goes, growing old is inevitable but growing up is a choice. So pick out a Super Mario costume for your next costume party or whatever event you plan on going in in a costume. For men, we have this Super Mario Deluxe Mario Men Halloween Costume which comes with a jumpsuit, hat, detachable belly, pair of gloves and faux mustache. For women, we have this Super Mario Deluxe Womens Halloween Costume which includes a jumpsuit, pair of glovettes, character hat and mustache on a stick.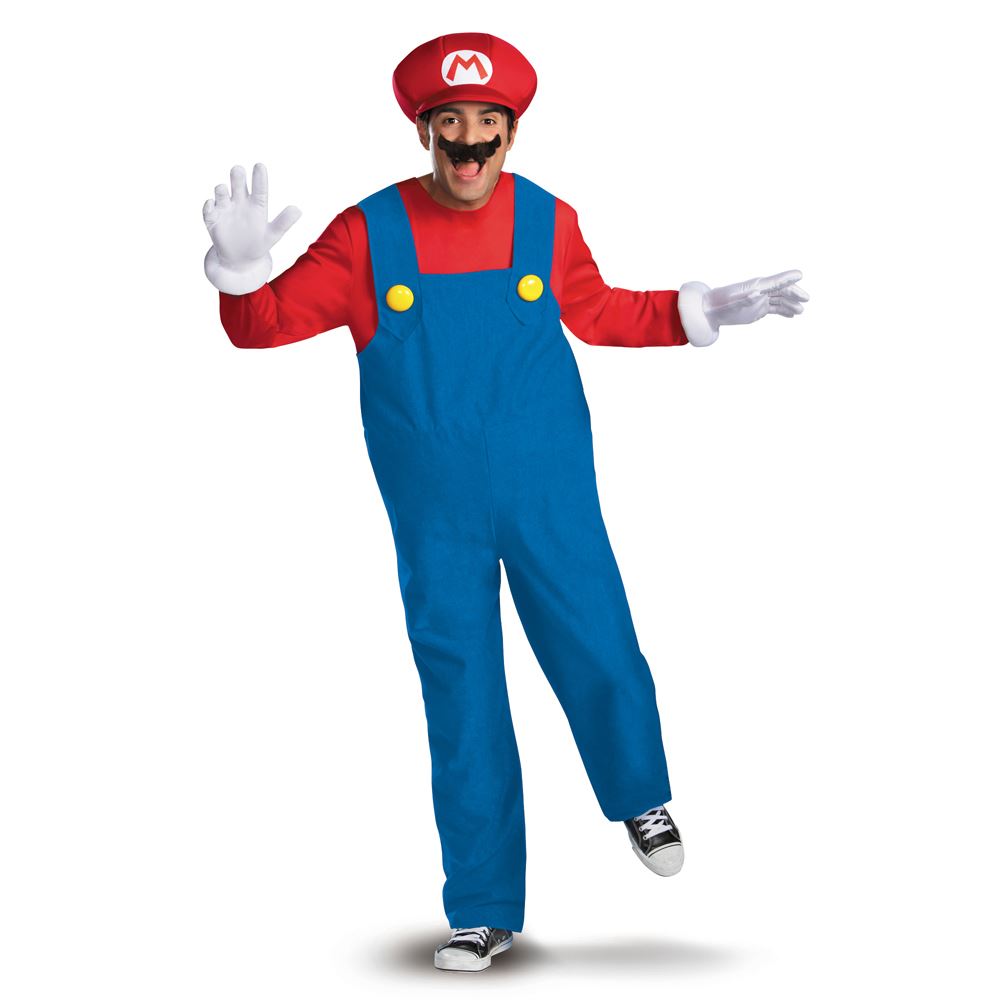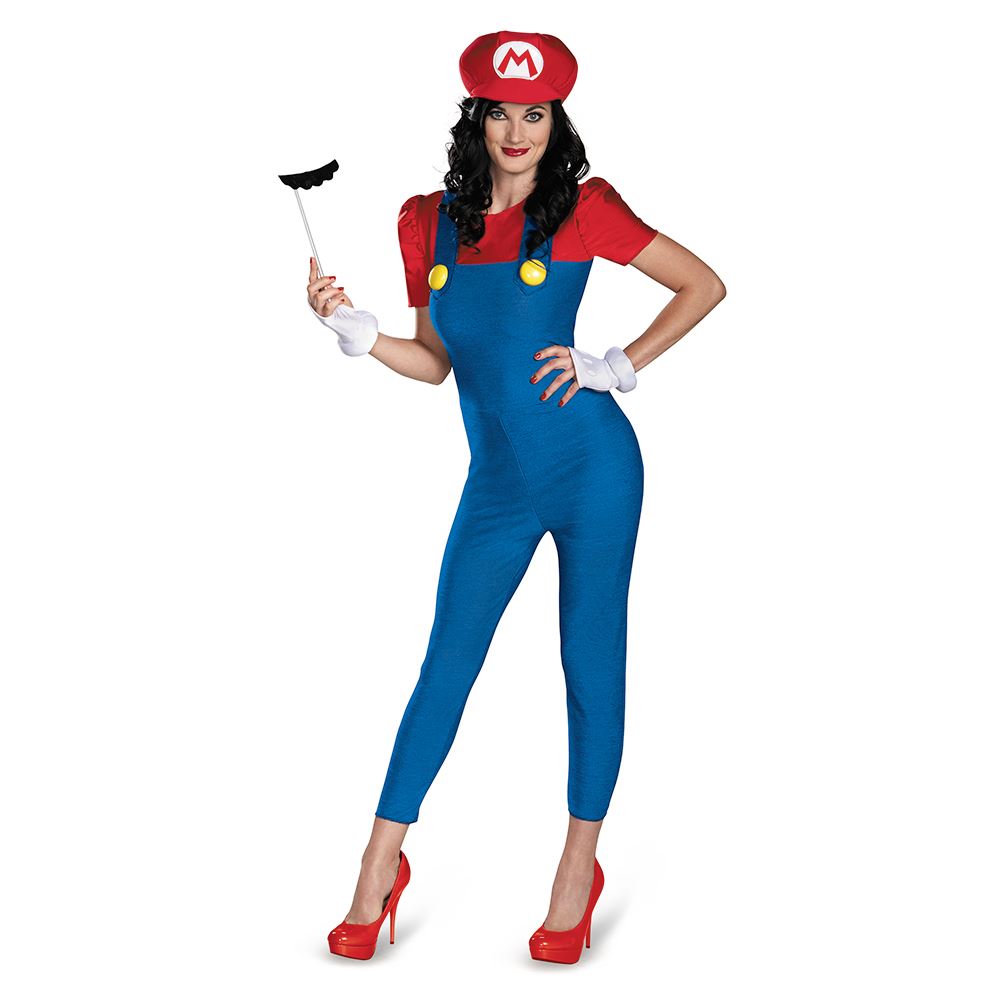 Still haven't found what you are looking for? Then visit The Costume Land website for more amazing costumes. We always have products on sale and you will be surprised at how prices can drop. We want to be able to provide you with the best costumes without any compromise. You can always count on The Costume Land for your costume needs and accessories so always be sure to check out our website for new and on sale items. With the right costumes, the fun will never stop for everyone and anyone.
Start shopping now!