Posted on August 07, 2016 by halloweencostumes
Ever since the first Star Wars movie was released, it has won the hearts of so many people. It was an instant hit. An instant classic. Many considered the film to be the first of it's kind for its amazing cinematography. For over many years, loyal fans of Star Wars continue to express their admiration for the story and its characters. It's as if the flame that it created in the hearts of people have never burned out despite the years. Although like every other movie out there, there are still some good and bad reviews about it but it has never stopped the loyal fans to continue to remain their love for Star Wars. This is why it is not surprising to see people still patronize Star Wars merchandise and even in events where people have to wear costumes, like cosplay events or Halloween, there are still some who choose to wear Star Wars costume. It is undeniable that Star Wars have garnered significant number of fanatics and they even still continue to grow in number. They even have a "Star Wars Day" which is celebrated every 4th of May in which was actually just a day chosen so that the catchphrase "May the 4th be with you." would make sense. Yes, there's a day dedicated to just celebrating the birth of Star Wars and that's how you know that people are madly in love with it.
So let's take a look at a few of just the many reasons people have loved and continue to love Star Wars. The list may be endless but we will discuss what we think sums up the entire list. Here are…
Top 4 Reasons Why Star Wars is So Loved:
1. It's a futuristic fantasy world.
Let's face it. We are all attracted to the idea of high technology and amazing gadgets. Stars Wars just has it all. Cool gadgets, the robots, aliens, spaceships! And one word: LIGHT SABERS. This pretty much explains to you why Star Wars is so attractive. The idea that a world with amazing technology exists and that robots and aliens are working hand in hand with people is just every kid's fantasy come to life. These are things that would probably exist in the mind but yet, you see it in action in Star Wars. The robots, or as they are also referred to as droids, are mechanical beings that possess artificial intelligence designed to help and assist organic creatures in various tasks. Seriously, what could be cooler than a robot assistant who can like speak 6 million languages? Star Wars also introduces amazing means of futuristic transportation like space travel and hover crafts. When Star Wars was first released in 1977, they all may seem to be nothing but fantasy but now, we all know that we're getting closer and closer to the possibility of living in a world like what we see in Star Wars. There are already people working on hover boards and the possibility of living on Mars is an ongoing study. Lucky for us, we are seeing all these come to a reality but hey, it's still cool to see them being used on a daily basis and Star Wars definitely nailed showing what it may be like. Lastly, light sabers. Swords made of light. What more do you need to know? It's cool enough as it sounds. But light sabers are just one of the many futuristic weapons used in Star Wars. Clone Troopers comprises the armed forces of the Galactic Republic. They are highly trained soldiers in the Grand Army of the Republic and they have some of the coolest weapons in Star Wars. They are the ones who use the AT-AT, All Terrain Armored Transport, which is a four-legged combat walker. If you are a certified fan of Star Wars, it is impossible that you do not know how this contraption looks like because it is probably one of the trademark symbols of Star Wars and they are used by Clone Troopers. So if you're a big fan of Star Wars, it may be possible that your kids are too. Next Halloween, why not dress your little boys in this Clone Trooper Boys Star Wars Halloween Costume?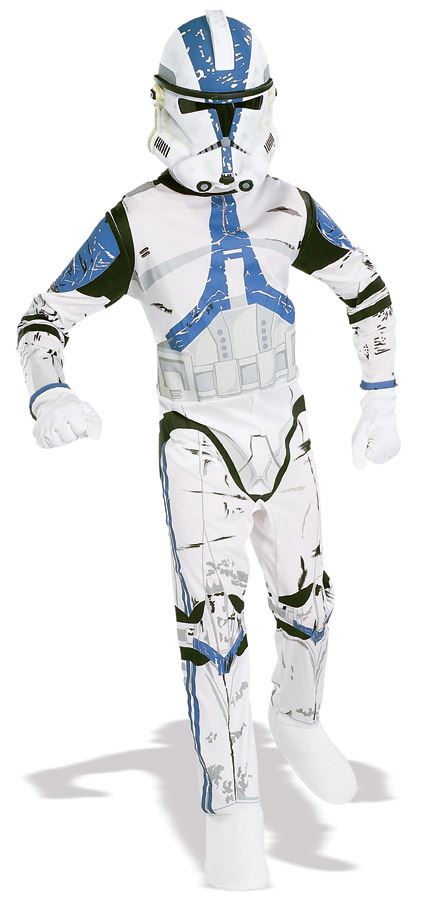 2. It has a great story line.
Okay, we know what you're thinking. In your mind, you're probably saying, "What's so unique about Star Wars? It's story is so cliche." You are absolutely right but that's what made it great. Star Wars is the typical "hero's journey" story line in which good fights evil but set up in a sci-fi fantasy world making it an adventure but taken to a whole new level. That is what exactly made it so appealing.  It has both elements of reality and fantasy. Reality in the sense that it shows about relationships, friendship, romance and loyalty. Fantasy because it's filled with adventure and mystery which gave the movie a sense of something exciting. It is practically the full package. It's not a complicated story but it's simplicity along with the diversity of its characters made it won the hearts of many. Take Han Solo for example. He is probably the simplest character in the movie but he definitely stands out for his comedic character. He's like your favorite movie rascal, a bad boy but with a good heart. Speaking of heart, let's not forget to whom his belongs to. Princess Leia is not your typical princess because she is badass. She is smart, sassy and she is not afraid to fight. It's no wonder Princess Leia has attracted the other most badass person in Star Wars. Think you have what it takes to be as awesome as Princess Leia? Dress up in this Star Wars Sexy Princess Leia Women Halloween Costume.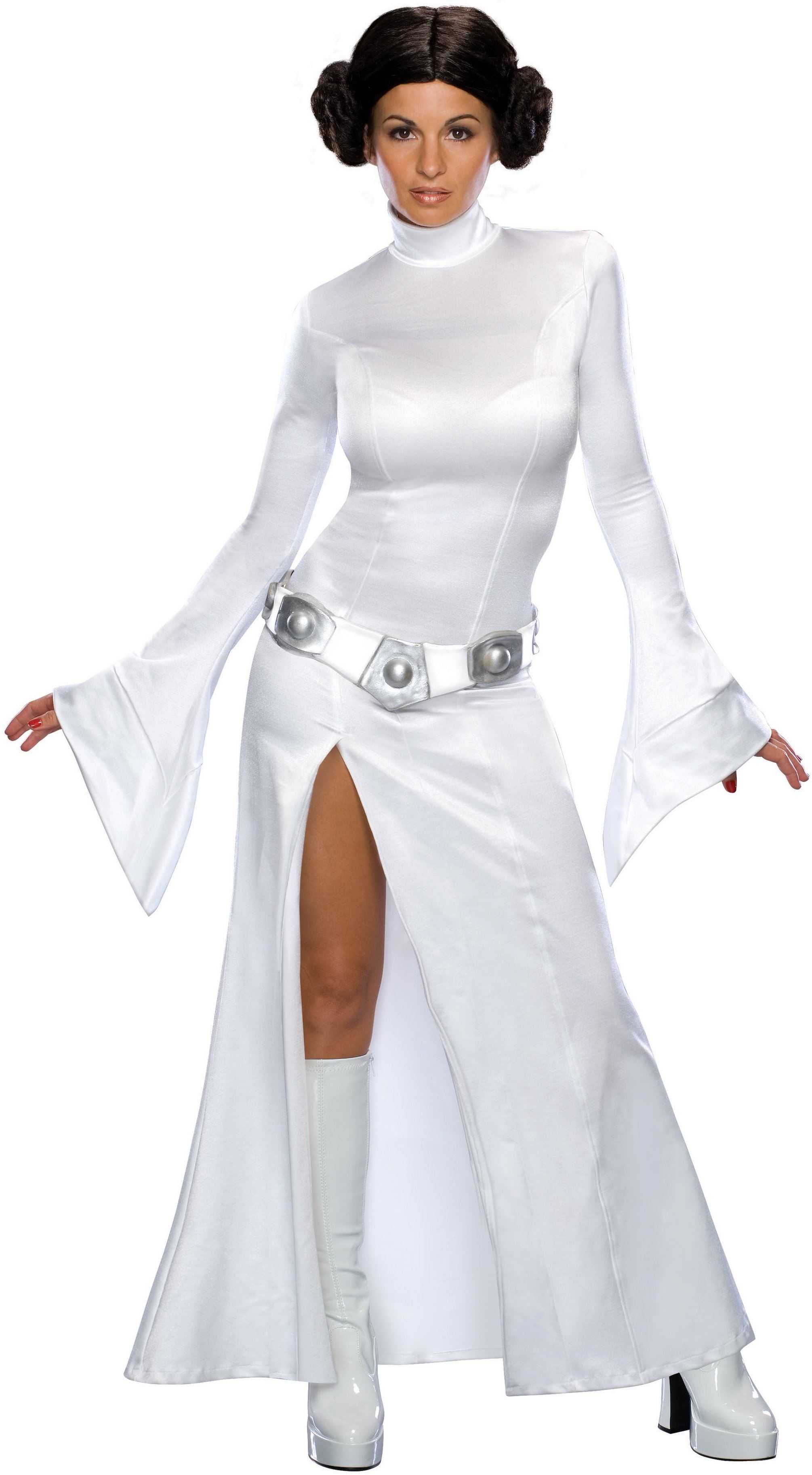 3. It's all about loyalty to your friends.
A best friend is someone who will be there by your side through thick and thin. No matter how tough things can get, a true friend will never leave your side and will help you go through whatever it is that you are facing regardless of how tough it can be. Thus the saying goes, "A friend in need is a friend indeed." The Star Wars story has truly showed what that truly means. Take Han and Chewbacca for example. They are an unbreakable duo. They are devoted to each other and have helped each other for several occasions. Basically, they have the type of friendship we all kind of want. How about R2-D2 and C-3PO? They are not in Star Wars just for comedic relief. They may be just droids and may argue quite a lot but their loyalty towards one another is incomparable. It would not be surprising if R2-D2 would sacrifice himself for C-3PO which surely enough, C-3PO would also be willing to do the same for R2-D2. In the Star Wars: The Force Awakens movie, a certain friendship caught attention and it is Finn and Rey's. Despite their different life backgrounds, they have found that they share a lot of similarities and they actually work really well together. By doing so, they have come to realize the importance of having friends that you can rely on when times get really tough. This can be a valuable lesson to teach your kids so share with them the story and dress them up to make it even more fun. Get your little girls in this Rey costume, Hero Fighter Girls Star Wars Halloween Costume.

4. It shares valuable wisdom for life.
If you are well familiar of all the Star Wars stories, then there may be a few lines in those stories that have made an impact the moment you heard them. You may be familiar of the line, "Do or do not… there is no try." by Yoda.  How about the "Impossible to see, the future is." line from Yoda? Bet the moment you heard that, you could have probably been nodding. Of course, Yoda is only one of the many characters in Star Wars that have a lesson to teach us. Even Darth Vader, the antagonist of the story, has a lesson to teach us on leadership. Han Solo is one brave character and his line "Never tell me the odds." would teach you that you can face whatever situation life throws at you and you don't have to be reminded that it will be tough because it is, but that doesn't mean you can't overcome them. Obi Wan Kenobi is a legendary Jedi master who has taught both Luke and Anakin Skywalker to be a Jedi. He also has some pretty valuable lessons to teach. He once said, "Your eyes can deceive you, don't trust them." He also have mentioned that you shouldn't give in to chance when he said "In my experience, there's no such thing as luck." When you're dedicated to make things happen, anything can be made possible. Undeniably, Obi Wan Kenobi is one character in Star Wars that is very much admired. If you're a fan, then you should get yourself this Obi Wan Kenobi Animated Men Star Wars Halloween Costume.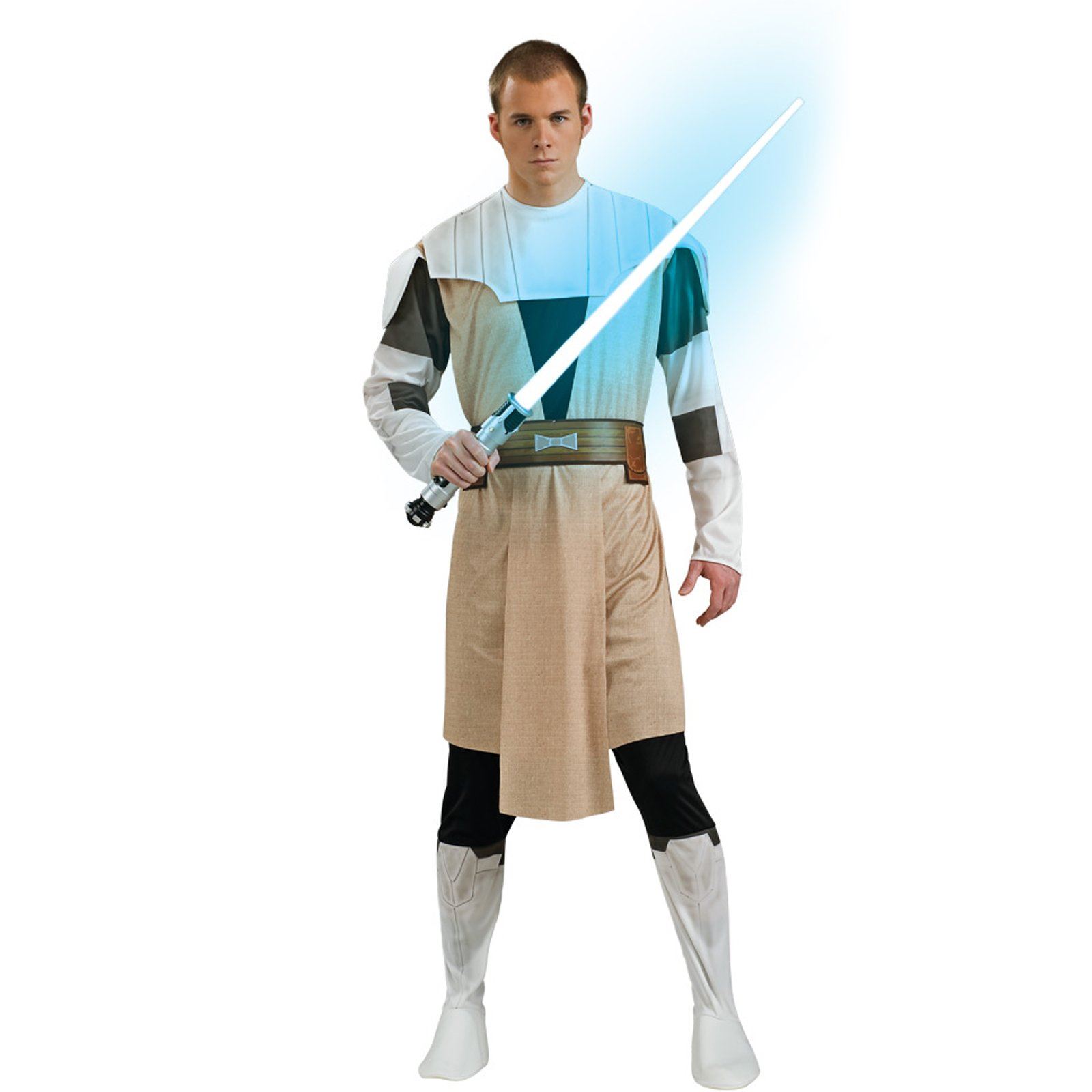 Everyone has their own reasons why they love Star Wars and we cannot blame you. Truly, what's not to love? Continue to express your admiration and express them through costumes. There are more amazing Star Wars costume in our store. All you have to do is visit our website at www.thecostumeland.com to see more costumes that we're sure you will truly enjoy. What ever the occasion may be or wherever the event you are going to, you are sure that The Costume Land has your costume needs.
Visit us again next time for more featured costumes! Enjoy shopping and may the force be with you!