Posted on July 03, 2016 by halloweencostumes
There is one time of the year wherein some people spend months in planning for a party. Yes, we are talking about Halloween. It's not unusual for people to get pretty excited about the fun things that can happen during the Halloween. Let's all admit that this is one time of the year wherein we have higher expectations for the parties, food and costumes. Usually, people would want to stand out from the crowd since, hey, everyone's in costume already. It's not something special that you are in one too. So people want to go overboard and be unique. When it comes to the costumes, the possibilities are endless if you have a pretty wild imagination, or a sick sense of dark humor at how scary you can look. People are coming up with these crazy ideas for their parties. For some, months of planning goes into throwing the scariest and most fun party that will make people remember it for the rest of their lives. If you want to be the talk of the town after Halloween, you better have some awesome tricks up your sleeves. We want to help you throw a creepy, fun party that will make people want to keep coming to parties you host every single year.
2016 Unique Halloween Party Ideas
1. Plan a single themed menu
A lot of people prepare many varieties of food during Halloween and usually, they are all very random. One cool idea is to prepare food that are themed to one concept. For example, you can prepare foods that are made to look like different body parts. Create a huge cake made to look like a human brain. It can be a bit tricky but if you have months to prepare, you can practice so you can nail a pretty realistic brain cake for Halloween. Prepare some buns and make the hot dogs look like human fingers. With a bit of carving onto the hotdog, you can make them look like real fingers with ketchup as blood. You can also make truffle balls on a stick to make them look like eyeball lollies. With white chocolate as coating, you can decorate them with Smarties or MnM's to look like the pupil of the eye and add veins with red colored chocolate. If you're skilled with baking, you can create cooking that would look like skin that has wounds or stitches. If you can stick to one theme for the food, the choice for the costume you would wear would then be easy.
So if you're serving food like these, then you better be one who looks like who would actually give something brains and eyeballs. What kind of monster would that be? A zombie. Imagine if as the host of the party, you are a zombie serving body parts from people you probably ate. Nice zombie you are for sharing your kill, right? Or if you are preparing a red blood drink along with these food, you could also dress as vampire serving the flesh of his human victims. You don't have to look elsewhere for these costumes because we have them here for you. If you're the hostess serving, this Zombie Woman Halloween Costume will look great on you. It comes with a jacket with attached gauze and skirt. With a bit of creative makeup and more ripped and slightly damaged accessories, this costume is the perfect match for your creepy cannibalistic party.

If you feel like you want a fancier take on this clever idea, you can dress as a vampire serving the fanciest human feast to your guests. Dress as this Royal Vampire Mens Vampire Halloween Costume that comes with a tail coat with attached vest, cape with detachable broaches and chain and a cravat.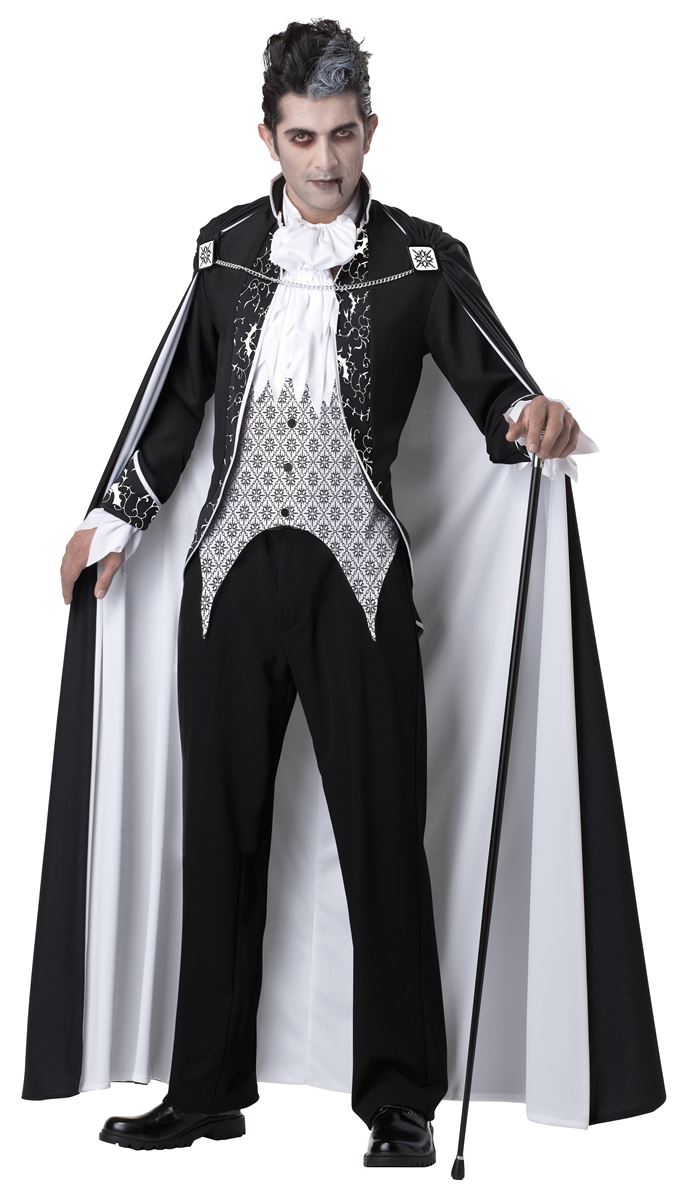 Play some screaming sound effects in your house and you can make it seem like there are more human kills that are waiting to be served. Every time there's a scream, do an evil laugh and say, "Oh! More food coming everyone!" Not only is this amusing but it will definitely make your guests say it was a party worth remembering.
2. Create a scare prank trap
A lot of people do scary pranks during this holiday and it is usually fun, if you don't have a dark sense of humor. These pranks are done on anyone whom you think has a heart strong enough to survive a scary surprise. If you're throwing a party at your house, you can setup a nice scary trap in a doorway or a hallway that will scare the hell out of anyone who pass through. You could also set it up in a closet so that whenever someone tries to get something from there, they will have a scary surprise. A cool idea is to get a dummy or a mannequin, dress it up in a costume and setup a scare noise like a scream or an evil laugh as your dummy is released. One thing that almost anyone is scared of are creepy clowns. We have a clown costume that you can use on your dummy that will definitely scare the hell out of anyone who gets into your trap. This Evil Clown Men Halloween Costume comes with a really creepy mask, a black and white checkered jumpsuit with attached collar and button accent. Make your trap easy to set back up so you can scare a new guest coming in. Tell everyone to keep quiet about the trap so everyone can have a good laugh at this scary trap you have set up.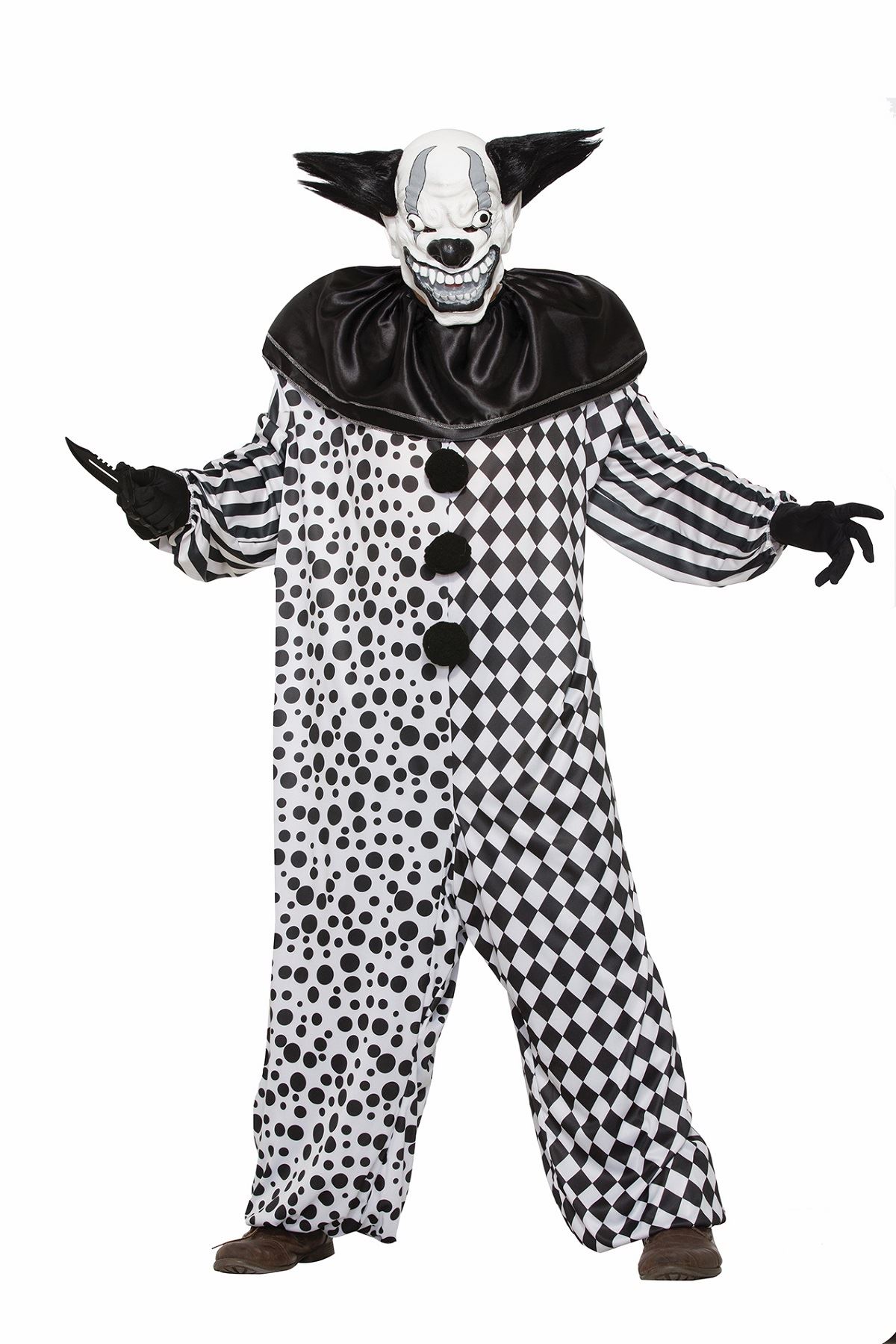 3. Make a Mini Haunted House Maze
If you are willing to go over the top for your Halloween party, then better make it something to remember. Plan your time frame and your budget carefully on this one. This may take some few house rearrangements or you could do it in your front or backyard if your have the space. Turn your house into a haunted home. But before anyone can get to your party, they must go through a mini maze. This maze can be easily set up with a few curtains and shut down some lights as well. Have some sound effects playing in the background too. It doesn't have to be like the mazes in fun parks but it can be a fun experience to have a bit of mystery before having some awesome fun party. At the end of the maze, greet your guests with a scare in a ghost costume. You, as the host, is the ghost that haunts the house. Wouldn't that be cool? Dress in this Ghostly Spirit Woman Halloween Halloween Costume that comes with an over dress with detachable hood, under dress and brooch. For men, you can wear this Ghostly Groom Men Halloween Costume that comes with a jacket with button closure, pants with an elastic waist, slip-on shirt with bow tie with velcro closure at the back and a skull boutonniere. Your guests will surely have fun going through your mini maze and get a good scare at the end when you greet them.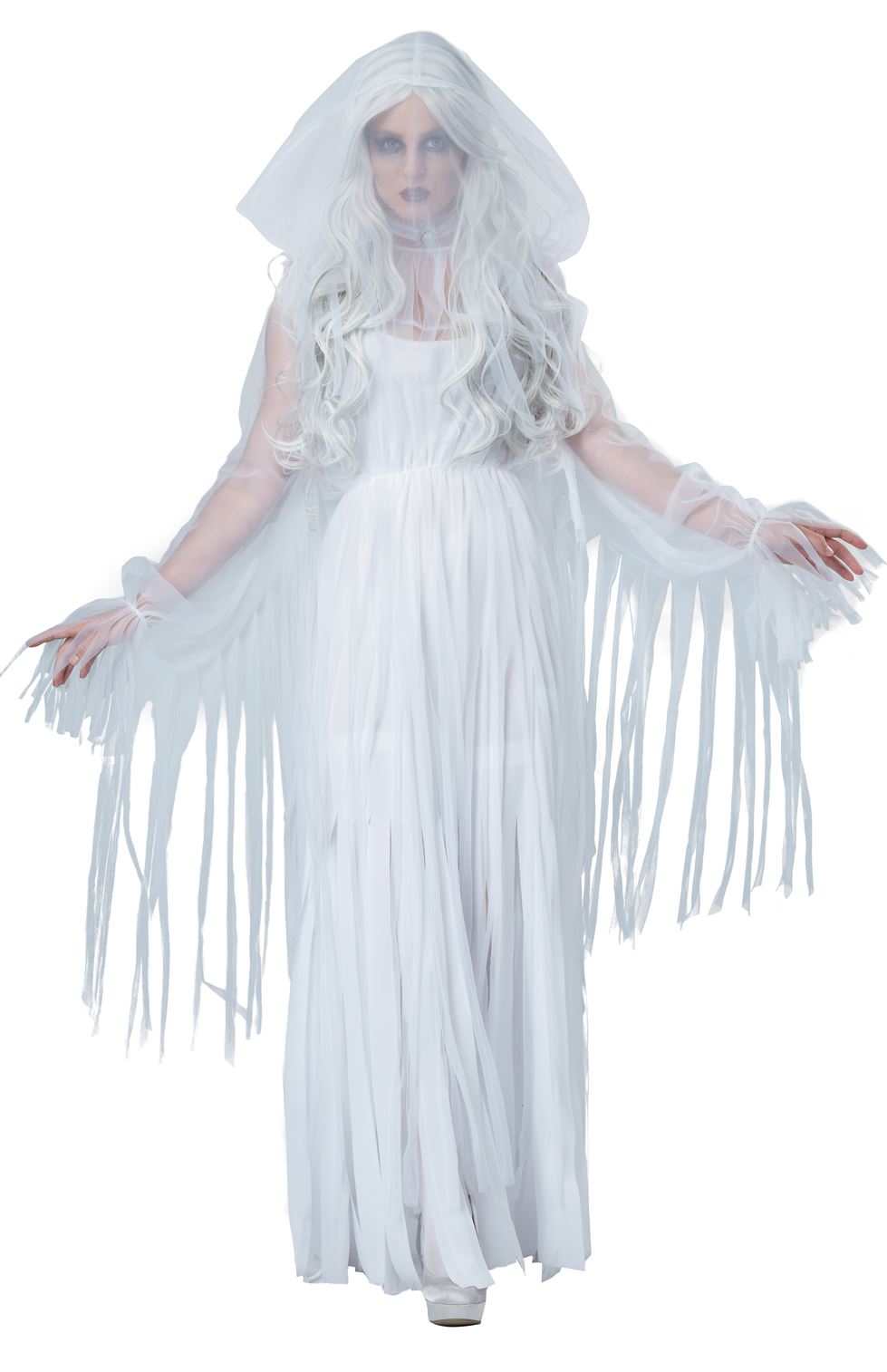 You can never have too much fun during Halloweens. Be sure to plan it well and your party will definitely be remembered even until next year. You don't have to settle for less when you can do your best. And for the best costumes, come to The Costume Land for a wide selection of great Halloween costumes and accessories. We will be very happy to become a part of your Halloween experience.
Have a great time shopping!